Add a new job
Career Opportunities in HPC at a Glance
Whether you are seeking a change of career, a post-doctoral position or career advancement, this site has a variety of offerings from universities and organizations located across the country and around the world. Each listing is posted for thirty days from its original posting date so be sure to gather all of the necessary information when you first see a posting that interests you so as not to miss it upon your return to this site.
Location:
Hiring Institution: The University of Wyoming
Apply By: NA



The University of Wyoming is currently seeking two Systems Administrators for a startup HPC Condo cluster. This is an excellent opportunity to join and help develop a new team and new technologies for UW IT. These positions will become a defining asset that assists indevelopment, direction, and support of advanced research computingon campus. The positions will be heavily focused on Linux, cluster, and storage support.


---
Location:
Hiring Institution: The University of Iowa
Apply By: NA



The University of Iowa Information Technology Services organization (ITS), a campus-wide provider of technology services for academic, research, and service missions, is seeking a Research Storage Systems Administrator which functions under the direction of the Director of Research Services. The successful candidate will have a strong desire to learn and explore innovative solutions to information technology problems in a rapidly evolving research driven environment.


---
Location: Oklahoma
Hiring Institution: Oklahoma State University
Apply By: October 31, 2014
Posted date: October 13, 2014



The OSU High Performance Computing Center is seeking an individual to deploy and maintain a cloud computing platform using open source tools. The skills most needed include Linux and Windows system administration, networking, security, scripting, application deployment, workflow development, user interface development, and data management. This position is central to deploying a cloud computing platform. Partial support for hardware and collaborating informatics personnel comes from the National Science Foundation, so participation in grant reporting, and interaction with large, inter-disciplinary research teams is a must. This person will also represent OSU on the statewide informatics team.


---
Location: Online
Hiring Institution: American Public University System
Apply By: October 31, 2014
REQ#: 1309175
Posted date: October 15, 2014



Full-time, online faculty members are first and foremost teachers and play a key role within a school. They will also be responsible for updating their curriculum to keep it relevant, interactive, and engaging in accordance with APUS standards and expectations. They are united by the common goal of inspiring academic excellence in students with a broad range of interests and experiences. They are key to creating a rewarding online learning experience for students by engaging them, challenging them, and supporting them. They provide the resources for a quality learning experience for students by ensuring coherence in the discipline, rigor in the content, and relevance and currency to the practice. Full-time faculty members/course leads contribute to a range of activities that support student learning outcomes, program quality, and discipline integrity, all of which focus on student learning and retention. They work with other departments including instructional design, Library and course materials, and marketing. For more information, please visit http://www.higheredjobs.com/search/details.cfm?JobCode=175965604&Title=Online%20Full-Time%20Faculty%20-%20Electrical%20Engineering%2FInformation%20Technology%20%281309-175%29


---
Location: Longview, TX
Hiring Institution: LeTourneau University
Apply By: October 31, 2014
Posted date: October 15, 2014



POSITION DESCRIPTION: Responsibilities include teaching at the undergraduate and graduate levels, development of significant scholarly endeavors, innovative curriculum development, advising students, and serving on university committees. QUALIFICATIONS: The School of Engineering and Engineering Technology at LeTourneau University, Longview, TX invites applications from individuals with an enthusiastic and contagious Christian faith for a tenure-track position in Mechanical Engineering beginning January 2014. Applicants must have a strong commitment to undergraduate engineering education including laboratory instruction. This position will include instruction of both undergraduate and graduate students and supervision of graduate research students in the Masters of Science in Engineering program. Desired areas of expertise include solid mechanics, machine design, energy conversions, vibrations, robotics, and thermal sciences. Candidates must hold a Ph.D. in a closely related field and a B.S. degree in Mechanical Engineering from an ABET accredited institution. Industrial experience is highly desirable. Successful candidates will demonstrate evidence of outstanding potential in undergraduate and graduate teaching and applied research.


---
Location: Lubbock, TX
Hiring Institution: Virginia College
Apply By: October 31, 2014
Posted date: October 15, 2014



Serves as the academic leader and manages the administrative functions of a single or multiple programs. Responsibilities generally include course scheduling, faculty development and evaluation, development and implementation of operational procedures, student management and retention, and special projects. Serves as leader to departmental instructors and sets tone for overall quality, community involvement, and performance results of the program. Minimum Acceptable Degree: Bachelor of Science in IT related to field for Networking, Masters' is preferred. With a minimum of 3 years' work experience in the field of study. Academic or experiential qualifications in addition to the certification(s) related to the field of study. A+ or CCNA certification required.


---
Location: Houghton, MI
Hiring Institution: Michigan Technological University
Apply By: October 31, 2014
Posted date: October 15, 2014



Michigan Technological University is seeking talented and energetic applicants for a position in the area of Information Technology Enterprise Application Services. The successful candidates will be responsible for supporting the University Banner ERP system and related administrative applications. This position requires previous experience developing SQL database driven web applications.


---
Location: Macomb, IL
Hiring Institution: Western Illinois University
Apply By: November 11, 2014
Posted date: October 15, 2014



Job Description: APPOINTMENT: January 1, 2015 RESPONSIBILITIES: The successful applicant will teach a range of computer science courses. These are strictly teaching positions where the teaching load is three/four courses per-semester with nine to 12 contact hours per week. RANK & SALARY: Instructor. Salary commensurate with experience.


---
Location: Immaculata, PA
Hiring Institution: Immaculata University
Apply By: November 13, 2014
Posted date: October 15, 2014



Reporting to the Director of Web Design and Analytic Marketing in the Division of University Communications at Immaculata University, the Web Developer is responsible for planning, development and implementation of web-based applications; administering and managing integration of Drupal-based content management system; administering of Immaculata University's campus portal Luminis; and assisting in updating the University's social networking sites such as Facebook, Twitter and YouTube. A bachelor's degree in MIS, Computer Science, Computer Engineering, Information Studies or other technical discipline is preferred; minimum of three years related experience and training - or the equivalent combination of education and experience; ability to hand-code, analyze, debug, and deliver clean, validated, maintainable code; experience in developing responsive web applications for multiple platforms and browsers; a demonstrated in-depth knowledge of Linux/Unix, Apache, MySQL, and PHP 5+; and excellent business, technical, organizational, written and verbal communications skills are required. Qualified candidates should submit a cover letter, resume, and names and contact information for three professional references to web@immaculata.edu or to Web Developer Search, Division of University Communications, P.O. Box 657, Immaculata, PA 19345. EOE. For more information, please visit http://www.higheredjobs.com/search/details.cfm?JobCode=175966292&Title=Web%20Developer


---
Location: River Grove, IL
Hiring Institution: Triton College
Apply By: November 13, 2014
Posted date: October 15, 2014



As a member of the Research and Institutional Effectiveness Office the Director of Data Programming and Analytics will work closely with the Office of Information Systems to leverage the Ellucian Colleague Reporting and Operating Analytics program and related databases to support the internal and external reporting and research activities of the College. 1. Extract, manage, and maintain complex data sets from the institutional data systems, including the Ellucian Colleague student information system and the Colleague Reporting and Operating Analytics system, which is based on Business Objects. 2. Design, compile and summarize data, and develop reports regarding the data, using data management, reporting, and analytical tools and methods. Prepare data reports and institutional information for the College community. 3. Manage and coordinate the research request workflow and reporting productivity. 4. Manage, analyze and interpret assessment data, and use appropriate methods to report results, with particular emphasis on transforming and recoding data into useable information to support useful reporting efforts. 5. Audit and oversee the data collection process to ensure data integrity on a consistent basis working collaboratively to understand the data inputs and workflow. 6. Coordinate, prepare, and submit data survey requests for state and federal reporting, and publishing companies (e.g. US News, Petersons, etc.) and information for publication of annual institutional, state, federal and statistical reports. 7. Collaborates with the Institutional Research staff to collect, extract and acquire data sets. 8. Perform additional duties as assigned to advance the support for college-wide stakeholder decision-making. For more information, please visit http://www.higheredjobs.com/search/details.cfm?JobCode=175966262&Title=Director%2C%20Data%20Programming%20and%20Analytics


---
Location: Charlottesville, VA
Hiring Institution: University of Virginia
Apply By: November 13, 2014
Posted date: October 15, 2014



The Custom Applications & Consulting Services (CACS) is seeking an Application Systems Analyst. This group works to enhance the information technology environment for researchers, faculty, administrators and staff by providing project management for web-based, windows and mobile applications. The incumbent serves as a senior consultant for the group. Works independently and makes daily decisions concerning the design, implementation and maintenance of assigned projects as well as the budget and schedule. Also works directly with the customer to resolve problems and answer questions. Candidate must have a Bachelor's degree in Computer Science, MIS, Computer Engineering with seven or more years of experience. Relevant experience may be considered in lieu of a degree. To apply and read further, please visit https://jobs.virginia.edu/applicants/jsp/shared/frameset/Frameset.jsp?time=1413223072019.


---
Location: Houston, TX
Hiring Institution: Rice University
Apply By: June 19, 2017
REQ#: 13075
Posted date: October 31, 2013



Rice University has a new position open for a Computational Scientist in our Research Computing Support Group. The successful candidate will work with Rice research faculty and staff and their collaborators to maintain, develop, and advance our efforts in high performance computing. The position is particularly focused on supporting complex research applications needs running on scalable high performance computing resources at Rice.


---
Location: Berkeley, CA
Hiring Institution: Lawrence Berkeley National Lab
Apply By: June 19, 2017
REQ#: 75047
Posted date: October 31, 2013



The Scientific Data Management Research Group at Lawrence Berkeley National Lab has an immediate opening for a post-doctoral researcher to analyze time-series data from network traffic and related computer science problems. The project investigates and models a general-purpose, reusable and expandable network performance estimation framework to improve the efficiency of resource utilization and scheduling and scientific data transfer management on high-speed networks. The predictive estimation model and the framework will be helpful in optimizing the performance and utilization of fast networks as well as sharing resources with predictable performance for scientific collaborations, especially in data intensive applications.


---
Location: Davis, CA
Hiring Institution: University of California, Davis
Apply By: June 19, 2017
Posted date: October 31, 2013



The Department of Land, Air and Water Resources (LAWR) in the College of Agricultural and Environmental Sciences, University of California, Davis invites applications for a tenure track faculty position as Assistant Professor in Remote Sensing and Ecosystem Change. We seek an outstanding scholar to conduct ecological and environmental research using remote sensing geospatial tools, with a core expertise in understanding spatial and temporal ecological patterns and processes to relate responses and change to the physical environment and land-use conditions. The successful candidate should demonstrate a record of achievement with various remote sensing technologies as evidenced by peer reviewed publications. Please contact Susan L. Ustin, Search Committee Chair, LAWR, slustin@ucdavis.edu for additional information.


---
Location: Oak Ridge, TN
Hiring Institution: Oak Ridge National Laboratory (ORNL)
Apply By: June 19, 2017
Posted date: October 31, 2013



The Scientific Data Group in the Computer Science and Mathematics Division (CSM) at the Oak Ridge National Laboratory (ORNL) seeks to hire a post-doctorate researcher to research and develop novel computer science techniques for in transit workflow processing, and data intensive computing. The successful candidate will work in a team with researchers of the Scientific Data Group of CSM and application scientists from the Materials Science and Technology Division. All inquiries can be directed to Scott Klasky at Klasky@ornl.gov


---
Location: New York, NY
Hiring Institution: Rockefeller University
Apply By: June 19, 2017
Posted date: October 31, 2013



Focus will be on developing theoretical models and simulation code to study dynamics of biological macromolecules and complexes. Efforts will build on previous work in modeling transport in the nuclear pore complex (Mincer and Simon, PNAS 2011), with the goal of developing general approaches to modeling and computing the dynamics of complex biological machines. Application of such approaches will be to specific problems of interest in the laboratory, i.e. viral assembly and operation of the proteasome. Rockefeller University is looking for a candidate with modeling experience and proficiency in various programming languages. Expertise in mathematical analysis of complex systems, as well as experience with GPU programming, would be beneficial. Work will include active collaboration with experimentalists in the laboratory: experiment in the lab is guiding theoretical developments and vice versa. The candidate will also interface with mathematicians and computer scientists who are actively optimizing the existing modeling software we have developed. The project is based in the Laboratory of Cellular Biophysics at Rockefeller University (Prof. Sanford Simon) in collaboration with the Department of Anesthesiology at Mount Sinai Medical Center. Interested applicants are invited to submit a cover letter and CV to Dr. Joshua Mincer ( jmincer@gmail.com).


---
©1994-2014 | Shodor | Privacy Policy | NSDL | XSEDE | Blue Waters | ACM SIGHPC |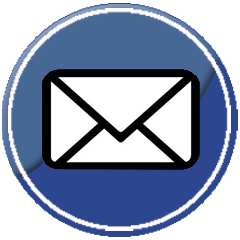 |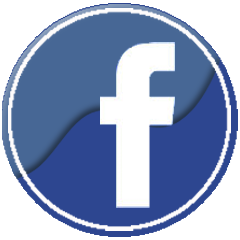 |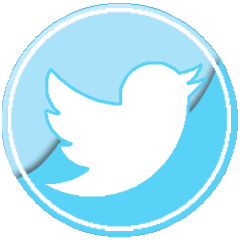 |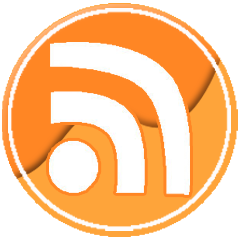 |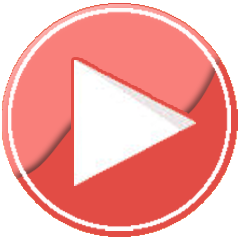 Not Logged In. Login