Add a new job
Career Opportunities in HPC at a Glance
Whether you are seeking a change of career, a post-doctoral position or career advancement, this site has a variety of offerings from universities and organizations located across the country and around the world. Each listing is posted for thirty days from its original posting date so be sure to gather all of the necessary information when you first see a posting that interests you so as not to miss it upon your return to this site.
Location: Madison, WI
Hiring Institution: University of Wisconsin
Apply By: November 28, 2017
Posted date: November 09, 2017



The Data Science Hub at the Wisconsin Institute for Discovery (WID) provides a focal point for programs dedicated to research and application of modern techniques to the management, storage, and analysis of complex data sets. The Data Science Hub (DS Hub) is seeking an individual to advance the research activities of faculty members, students, and staff in a broad range of scholarly disciplines that rely on data science methods. The Data Science Facilitator will consult with researchers on campus to recommend appropriate solutions to data science problems impeding their research. The successful candidate will gain a wide range of skills at this job and will have the opportunity to work with experts in a range of research areas and data-centric technologies through Data Science Hub partnerships.


---
Location: Norman, OK
Hiring Institution: University of Oklahoma
Apply By: December 01, 2017
Posted date: November 09, 2017



The University of Oklahoma College of Arts and Sciences and Gallogly College of Engineering seek creative and dynamic applicants for an open-rank tenured or tenure-track faculty position in Computational Biology. The position will start in August 2018 and is part of a cluster hire in data scholarship across the university. This initiative connects researchers from diverse scholarly domains for collaboration via common approaches and for improvement of educational opportunities and research opportunities. Possible departmental home(s) for the candidate include the School of Computer Science, the Department of Microbiology and Plant Biology, and the Department of Biology, among others. A joint appointment is likely depending on the interests of the applicant. The successful candidate will conduct research and be teaching in Computational Biology and/or Bioinformatics, such as in algorithm development (sequential, parallel, and/or distributed), systems analysis and modeling, genomic or ecological data mining and/or visualization. We particularly seek applicants with research directed to big data, including large-scale microbial, plant, or animal -omics, multi-scale biological modeling, or machine learning/artificial intelligence.


---
Location: Twin Cities, MN
Hiring Institution: University of Minnesota
Apply By: December 08, 2017
Posted date: November 09, 2017



The Minnesota Supercomputing Institute (MSI) is looking for a Systems Software Developer to join our team. MSI supports several thousand users researching topics spanning the physical sciences, engineering, life sciences, medicine, and social sciences. The Systems Software Developer will work collaboratively with the MSI Application Development Solutions (ADS) team and diverse stakeholders to build and maintain software systems in support of MSI's mission to provide advanced research computing infrastructure primarily to the University of Minnesota research community.


---
Location: Nashville, TN
Hiring Institution: Vanderbilt University
Apply By: December 08, 2017
Posted date: November 13, 2017



The Application Developer will serve as the lead on our Big Data cluster while also providing support for our traditional HPC cluster. The position will focus on software development and programming and user support for the ACCRE research community. Duties include: providing research support to Vanderbilt researchers; providing expert technical support for users, including problem determination and resolution; developing software for existing and new cluster infrastructure related development projects and provide advanced support for the cluster and other implemented projects; and identifying and participating in training, education and development activities to improve knowledge and performance and enhance professional development.


---
Location: Thuwal, Saudia Arabia
Hiring Institution: King Abdullah University of Science and Technology
Apply By: December 09, 2017
Posted date: November 09, 2017



The Data Scientist will work in collaboration with other visualization team members to build cutting-edge interactive data analytics pipelines and visualization workflows for domain scientists and industry partners, and architect solutions for effective exploration of large scientific datasets on a variety of platforms. The incumbent will be equally comfortable in software development, statistics, machine learning, big data, and visualization. Knowledge of information visualization techniques, visual analytics dashboard design, infographic interactive displays and information delivery best practices will be an added advantage. As a desired competency, the incumbent will also design, implement and maintain streaming data analytics pipelines from simulations running in supercomputing facilities at KAUST, including Shaheen (KAUST's Cray XC40 system) and other HPC clusters on campus. This activity will require close collaboration with several domain scientists within KAUST, and computational scientists from the KAUST Supercomputing Core Lab to support the implementation of analytics solutions in their systems.


---
Location: Thuwal, Saudia Arabia
Hiring Institution: King Abdullah University of Science and Technology
Apply By: December 09, 2017
Posted date: November 09, 2017



The Computational Scientist provides a broad range of support for users of laboratory systems and their software applications. This includes but is not limited to: directly supporting research and enablement activities on KSL HPC systems in computational science and engineering and data analysis; providing expertise in the area of HPC application installation, porting, and performance tuning and optimization; developing, delivering, updating, and supporting all aspects of training, user documentation, and internal documentation; HPC applications and software tools development as necessary to support enablement activities of research conducted by users on the Shaheen II Supercomputer and cluster systems; and working closely with end users (faculty, researchers, collaboration partners, and industrial partners) to meet their research objectives in collaborative research projects.


---
Location: Thuwal, Saudia Arabia
Hiring Institution: King Abdullah University of Science and Technology
Apply By: December 09, 2017
Posted date: November 09, 2017



The HPC systems administrator will work with other Advanced Computing Infrastructure team members to administer the 850 node Dragon+ supercomputer, storage systems, other support computers, networking fabrics and other related systems and services. Required competencies include: a high level of Linux administration experience (RHEL6, RHEL7 or equivalent); management of high performance data storage systems; ability to effectively use the Slurm workload manager; automation experience (including appropriate scripting languages); monitoring of large scale systems; and interaction with end users as required.


---
Location: Richardson, TX
Hiring Institution: University of Texas
Apply By: December 09, 2017
Posted date: November 09, 2017



OIT leadership team, and a direct report of the Associate Vice President/Chief Technology Officer (AVP/CTO). This position is responsible for the strategic direction and operation of the university's administrative, academic and research networks and enterprise network services. These services include, but are not limited to: order connectivity providing redundant commodity internet access; advanced research network providing connectivity to Internet2 and other research networks; data center network at three sites; campus wired network (20,000+ ports); campus wireless network (1100+ access points, 13,000+ client devices); residential wireless network (2300+ access points, 10,000+ devices); DNS, DHCP, and Load balancing; campus IoT network; campus Voice/Telephony service; network security systems including firewalls, intrusion detection, and intrusion prevention systems; data/Voice connectivity for five remote sites; capacity planning and availability reporting for all network services and functions; disaster recovery and business continuity planning and testing; and incident management and root cause analysis. In addition, and equally important, this role will help nurture an environment of positivity, openness, collaboration, and trust between campus (academic, student, administrative, and staff), OIT staff, our service providers and partners, and the CIO. The ideal candidate will ensure network services are available and secure while driving the change required to innovate and meet the needs of a Tier 1 research university.


---
Location: Golden, CO
Hiring Institution: Colorador School of Mines
Apply By: December 09, 2017
REQ#: 492906
Posted date: November 09, 2017



The Computational Scientist works as part of the High Performance Computing (HPC) Group to help Mines researchers by collaborating with other researchers and computational scientists to develop, integrate, port and tune applications to take advantage of the high performance computing capabilities at Mines. The primary duty of the Computational Scientist is to assist Mines HPC users in using HPC resources effectively and efficiently by participating in developing, porting and scaling applications and algorithms; debugging and tuning applications for high performance; scheduling applications at scale to meet the scientific needs of the users; and collaborating with other Mines/HPC staff to ensure that user needs are met. Other duties include participating in domain science and computer science research proposals, forging collaborations with researchers on topics of mutual interest and working with Mines systems, storage and networking groups to understand the needs and schedules of the application groups.


---
Location: State College, PA
Hiring Institution: Pennsylvania State University
Apply By: December 09, 2017
REQ#: 75260
Posted date: November 09, 2017



Department of Physics, Eberly College of Science, in cooperation with the Institute for CyberScience at The Pennsylvania State University is seeking applications from highly motivated and competitive candidates to join our team as a HPC infrastructure engineer to develop and support software infrastructure, enable scientific computing with a focus on the physical sciences. In particular, develop and support the HPC cyberinfrastructure for the research analysis of data from the LIGO and Virgo gravitational wave detectors. The Penn State Gravitational-Wave Group consists of academics Chad Hanna and Bangalore Sathyaprakash and several postdoctoral fellows and graduate students. They played a leading role in the Nobel-prize winning discovery of gravitational waves by the LIGO Scientific Collaboration and Virgo. The Group's research interests include development of search pipelines for the detection of gravitational waves, analytical modeling of binary black holes, detector characterization, astrophysical interpretation of detected sources and strong field tests of gravity. The PSU Gravitational Wave Group will have a significant computation allocation on the ICS Advanced CyberInfrastructure (ICS-ACI). The Institute for CyberScience (ICS) provides a high performance computational infrastructure (hardware, software, communications, and networking), expertise, and advanced research computing capabilities to foster innovation, collaboration, and increase scholarly productivity across all areas of research university-wide. The successful candidate will work on the development, deployment, administration and support of software infrastructure to further the scientific goals of the LIGO project. They will have a close connection with scientists conducting gravitational-wave data analysis and will have the opportunity make important contributions to the search for gravitational waves with LIGO.


---
Location: Pasadena, CA
Hiring Institution: California Institute of Technology
Apply By: December 09, 2017
Posted date: November 09, 2017



The Caltech Library is seeking an Applications Developer to join its small, flexible and multi-talented team responsible for building innovative tools and systems to support the work of the extraordinary faculty and researchers of Caltech. Technology is rapidly changing the way libraries support research, offering both challenges and opportunities to which the Caltech Library is responding vigorously. Ideal candidates will have a passion for new technologies and approaches, a strong programming background, and enjoy working in a collegial team-oriented environment with other programmers, technologically savvy staff, and Caltech scientists, faculty and students. Experience in research computing or data science would be advantageous. The Applications Developer is a member of a 4-person developers group within the Digital Library Development (DLD) team, the developers, librarians and technologists that power the Library's R&D activities in both established and emerging areas of activity.


---
Location: Boulder, CO
Hiring Institution: National Center for Atmospheric Research (NCAR)
Apply By: December 29, 2017
REQ#: 18042
Posted date: November 08, 2017



Job Overview: Lead the Enterprise Services Section within CISL. Responsible for strategic planning, implementation and leadership of the section focused on enterprise services utilized across NCAR|UCAR|UCP. Plan implementation efforts responsible for delivering organization wide solutions utilizing Agile, DevOps or other methodologies. Examples include leading the technical efforts organization wide for moving web technologies to cloud services, collaboration tools, exploration of configuration management and virtualization technologies, support structures and common infrastructure critical for the success of the Enterprise. Develop program plans, best practices, policies and the supporting budgets with associated service levels for the services provided by the section. Qualifications: Bachelor's degree in computer science or computer related field or equivalent work experience and a minimum of ten years of progressive experience in enterprise server support. Experience should include five or more years experience supervising high level systems administration and software engineering staff.


---
Location: Barcelona, Spain
Hiring Institution: Barcelona Supercomputing Center
Apply By: December 31, 2017
Posted date: August 16, 2017



Supercomputers are indispensable tools for solving the most challenging and complex scientific and technological problems through simulations. The Partnership for Advanced Computing in Europe, PRACE, is a unique persistent pan-European Research Infrastructure for High Performance Computing (HPC) and forms the top level of the European HPC ecosystem. In order for the European scientific communities to fully benefit from the performance of leadership-class Tier-0 systems provided by the PRACE 2 Hosting Members, it is mandatory to provide them support through high-level teams in terms of code enabling and optimization of scientific applications. The following vacancy will be part of the BSC High Level Support Team providing 2nd and 3rd level support to the full PRACE tier-0 community. The team will be composed of 6 people and will comprise different HPC expertise providing specific skills in different domain science. The HLST will work on transverse actions including extreme scalability of select European scientific applications and tools towards Exascale, Data Analytics and Machine learning as well as code refactoring.


---
©1994-2017 | Shodor | Privacy Policy | NSDL | XSEDE | Blue Waters | ACM SIGHPC |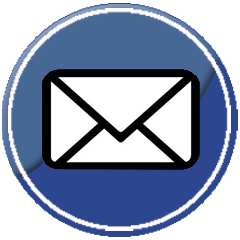 |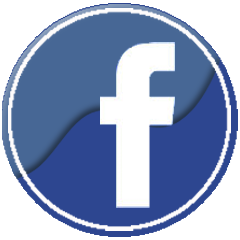 |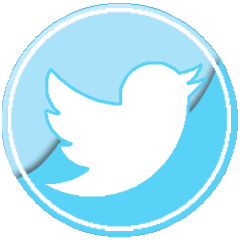 |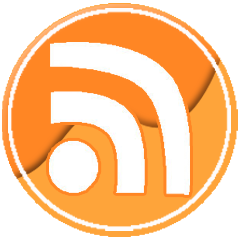 |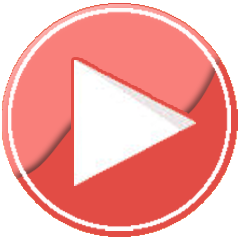 Not Logged In. Login