Add a new job
Career Opportunities in HPC at a Glance
Whether you are seeking a change of career, a post-doctoral position or career advancement, this site has a variety of offerings from universities and organizations located across the country and around the world. Each listing is posted for thirty days from its original posting date so be sure to gather all of the necessary information when you first see a posting that interests you so as not to miss it upon your return to this site.
Location: Atwater, CA
Hiring Institution: University of California at Merced
Apply By: September 09, 2015
REQ#: 6240
Posted date: August 29, 2015



The Director of Cyber Infrastructure & Research Computing will help identify, engage and support the needs of faculty, postdoctoral researchers and graduate students to insure projects related to their research are successful. Through participatory and collaborative decision-making with the Faculty Committee on Research Computing, the incumbent is responsible for managing the design, development and delivery of a cost-effective mix of services that support research computing, including shared high-performance computing resources, data-analysis platforms, storage systems and visualization tools and platforms across the UCM campus. The incumbent will be expected to work closely with the Academic Deans, the Vice Chancellor for Research and the OIT leadership team to finding opportunities across UCM to increase services to support research that will span across virtually every academic discipline with important applications in fields such as mathematics, science and engineering, genomics, meteorology, remote sensing, molecular modeling and artificial intelligence. In general, this work will include providing expertise, developing tools and techniques in scientific visualization, efficient parallelization of applications, data formats and I/O methods, grid computing, programming frameworks, optimization and algorithms. The incumbent will manage the day-to-day operations and provide oversight, direction, mentoring, coaching and professional development to a cross-functional team of research computing systems professionals, and will assist with systems administration tasks as necessary and appropriate. The incumbent will also be responsible for improving the efficiency of codes written by UCM researchers, supporting grant proposals and funded grants, as well as providing educational workshops and training for the UCM community.


---
Location: Norman, OK
Hiring Institution: University of Oklahoma at Norman
Apply By: September 29, 2015
REQ#: 23351
Posted date: August 29, 2015



The individual in this role will provide operational management and leadership for OU IT's Research Computing Team, specifically the OU Supercomputing Center for Education & Research (OSCER). This individual will assist the Assistant Vice-President (AVP) for Research Strategy with establishing the future strategic direction for Research Computing and will work with the Managing Director of Research Services to define and deliver business services relevant to the needs of the OU research community. As an IT leader, he or she must embody the mission and vision of OU IT and the University; be a catalyst for change, modeling the way for others to follow. As a liaison between Research Computing team members, executive leadership, and other work groups, must communicate a shared vision and inspire team members to reach organizational, team, and individual goals.


---
Location: Milwaukee, WI
Hiring Institution: Marquette University
Apply By: September 29, 2015
REQ#: 201100739
Posted date: August 29, 2015



Marquette University IT Services is seeking a highly qualified Research Engineer (RE) in High Performance Computing (HPC) to join its Systems team. The RE is responsible for managing the Linux-based (RHEL) HPC systems within the Academic Data Center. The individual in this position will be involved in HPC/Linux system administration and related research computing support. The position will be located at the main campus of Marquette University in Milwaukee, WI. This position will be responsible for managing the various computing clusters used for research, especially those that require high-performance/high-throughput computing. The priorities for the position will be determined by an assigned group of research faculty from the various departments/colleges. This position will be involved in workload management and scheduling for the systems, hardware maintenance of these systems, as well as large disk storage systems. Other responsibilities will include installing and maintaining commercially licensed software and license servers as well as building and configuring open source software packages for use by the academic community. The employee would be responsible for holding workshops to train students and faculty to use the resources and be responsible for collaborating with faculty to facilitate placing research onto HPC/HTC resources. The position may also be responsible for assisting in technical aspects of grant preparation, when describing technical use of HPC/HTC resources and other cyberinfrastructure.


---
Location: US
Hiring Institution: NASA
Apply By: November 01, 2015
Posted date: January 26, 2015



The NASA Postdoctoral Program, or NPP, supports NASA's goal to expand scientific understanding of the Earth and the universe in which we live. Selected by a competitive peer-review process, NPP fellows complete one- to three-year fellowships that offer scientists and engineers unique opportunities to conduct research in fields of science relevant to NASA. These opportunities advance NASA's missions in earth science, heliophysics, astrophysics, planetary science, astrobiology, space bioscience, aeronautics and engineering, human exploration and operations, and space technology. Opportunities are available at NASA centers and other NASA-approved sites.


---
Location: United States
Hiring Institution: National Science Foundation - Division of Earth Sciences
Apply By: January 12, 2016
Posted date: May 30, 2015



The Division of Earth Sciences (EAR) awards Postdoctoral Fellowships to recent recipients of doctoral degrees to carry out an integrated program of independent research and education. The research and education plans of each fellowship must address scientific questions within the scope of EAR disciplines. The program supports researchers for a period of up to two years with fellowships that can be taken to the institution of their choice (including facilities abroad). The program is intended to recognize beginning investigators of significant potential, and provide them with research experience, mentorship, and training that will establish them in leadership positions in the Earth Sciences community. Because the fellowships are offered only to postdoctoral scientists early in their career, doctoral advisors are encouraged to discuss the availability of EAR postdoctoral fellowships with their graduate students early in their doctoral programs. Fellowships are awards to individuals, not institutions, and are administered by the Fellows.


---
©1994-2015 | Shodor | Privacy Policy | NSDL | XSEDE | Blue Waters | ACM SIGHPC |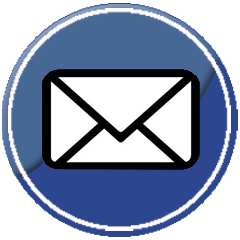 |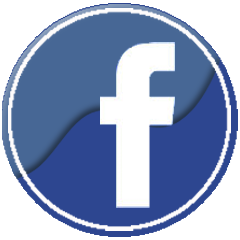 |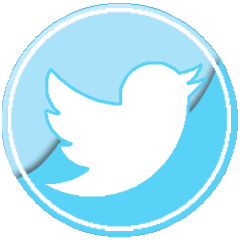 |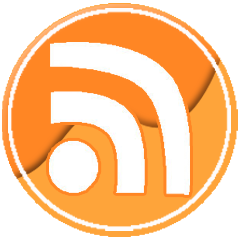 |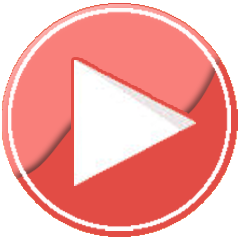 Not Logged In. Login