Add a new job
Career Opportunities in HPC at a Glance
Whether you are seeking a change of career, a post-doctoral position or career advancement, this site has a variety of offerings from universities and organizations located across the country and around the world. Each listing is posted for thirty days from its original posting date so be sure to gather all of the necessary information when you first see a posting that interests you so as not to miss it upon your return to this site.
Location: Salt Lake City, Utah
Hiring Institution: The Center for High Performance Computing at the University of Utah
Apply By: April 29, 2022
Posted date: March 29, 2022



Work with the technical and user support staff at the Center for High Performance Computing—the research computing arm of University IT—to facilitate and support computational and data research at the University of Utah. The Center for High Performance Computing (CHPC) at the University of Utah provides advanced scientific computing services to a broad set of leading-edge, computationally-oriented faculty, research staff, and graduate students in a number of research disciplines on campus. The CHPC team includes a diverse set of systems and network experts, scientific programming consultants, and user services leads. CHPC operates a number of computational clusters and storage arrays.


---
Location: Philadelphia, Pennsylvania
Hiring Institution: Temple University
Apply By: April 29, 2022
Posted date: March 30, 2022



The successful candidate will work as part of Temple University's High-Performance Computing (HPC) Team to participate in the following duties: - planning, procurement, deployment, and operation of the central shared HPC facilities in the (HPC clusters and servers) and HPC clusters operated on behalf of research groups in the College of Science and Technology - collaborate with the IT services department of Temple University that hosts the HPC hardware and provides network connectivity, power, and cooling. - contribute to the development of customized local software tools for deployment and operations of the HPC resources and the web and database servers documenting the HPC resources and providing user account management. - support and collaborate with Temple researchers to port and optimize their applications for HPC usage


---
Location: Ithaca, New York
Hiring Institution: Cornell Center for Social Sciences (CCSS)
Apply By: April 29, 2022
Posted date: March 30, 2022



Cornell Center for Social Sciences (CCSS) is seeking a Research IT Director to support Cornell's Social Scientists with solutions including the Cornell Restricted Access Data Center (CRADC) and Federal Statistical Research Data Center (FSRDC), oversee staff and PhD students supporting faculty and students using CCSS advanced computing and data services. This position would also partner with our team at the Center for Advanced Computing to provide computational resources and expertise on computational social sciences.


---
Location: Fairfax, Virginia
Hiring Institution: George Mason University
Apply By: May 06, 2022
Posted date: April 18, 2022



The Computational Research Specialist will support the Office of Research Computing (ORC) by providing support to a diverse group of Mason researchers that need access to the ORC resources and services. Responsibilities include: Investigating and educating Mason researchers on the availability of both internal and external cyberinfrastructure resources, Investigating new approaches and technologies, researching and testing new solutions, Developing and maintaining a comprehensive understanding of research activities across Mason campus;


---
Location: Blacksburg, Virginia
Hiring Institution: Virginia Tech's Advanced Research Computing (ARC) organization
Apply By: May 06, 2022
Posted date: April 25, 2022



The computational scientists are primarily researcher-facing but also act in various technical and administrative roles. The computational scientist will: - Facilitate basic and advanced computational aspects of research at Virginia Tech through collaborations and interactions with a wide range of researchers and projects - Regularly engage with researchers, with ARC systems, and with the systems engineering team promote and generally work to advance the mission of ARC through outreach activities - Teach, develop, and contribute to ARC training sessions and workshops - Provide support and assistance to the ARC Helpdesk team


---
Location: Ashburn, Virginia
Hiring Institution: George Washington University
Apply By: May 07, 2022
Posted date: April 07, 2022



This position is central to the engineering and operation of advanced cyberinfrastructure systems. The responsibilities include implementing CI solutions to keep up with the pace of complex research problems. This role works independently to build, monitor, and maintain the integrity of CI systems, in addition to providing technical expertise to teams and projects along side of research programs. This role will be a key contributor to multiple projects simultaneously.


---
Location: Hanover, New Hampshire
Hiring Institution: Dartmouth College
Apply By: May 16, 2022
Posted date: April 20, 2022



We are looking for a thoughtful, experienced candidate who enjoys working with complex data, supporting student and faculty researchers alike, and facilitating computational research. The candidate should value diverse backgrounds and perspectives while enhancing the Library's research data support, education, and outreach efforts. The Research Data Science Specialist will assist in the development and implementation of the Library's research data services, and enable everyone from advanced undergraduate students to faculty PIs to complete reproducible scholarship by assisting in the collection, analysis, visualization, and dissemination of data-intensive research.


---
Location: Lemont, Illinois
Hiring Institution: Argonne National Laboratory
Apply By: May 17, 2022
Posted date: April 19, 2022



Research and development of uncertainty quantification algorithms and data analysis for models of physical and complex systems. This will include research in uncertainty representation and propagation; optimization, data assimilation, and inference for large-scale applications; and scalable methods and software for the analysis and calibration using very large data sets resulting from dynamical simulation. Applications include epidemiology, urban systems, new materials design, and physics of galaxy formation. Participate at all the stages of the implementation of the resulting methods from prototyping in high-level languages to the development in a high-performance computing environment. Part of a team that includes computational scientists, statisticians, computer scientists and domain scientists.


---
Location: Los Angeles, California
Hiring Institution: UCLA
Apply By: May 27, 2022
Posted date: April 28, 2022



The Office of Advanced Research Computing (OARC) Statistical Methods and Data Analytics group provides support to UCLA researchers campus-wide for a broad spectrum of methods related to data analysis. Under the direction of the group's manager, the consultant works directly with UCLA research groups on OARC-designated projects and through the group's free services. The consultant works with world-renowned faculty, graduate students, and staff researchers to provide general and advanced consultation on key topics such as extracting information from large databases, data management, data visualization, choosing the appropriate design and analysis, implementing analyses in statistical software, and the interpretation and presentation of statistical results. Working in a fully remote mode is an available option for this position.


---
©1994-2022 | Shodor | Privacy Policy | NSDL | XSEDE | Blue Waters | ACM SIGHPC |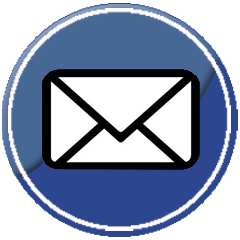 |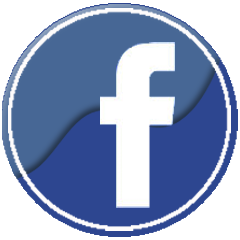 |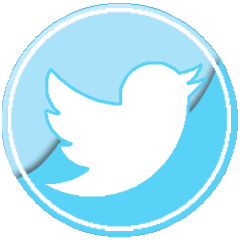 |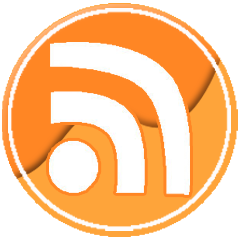 |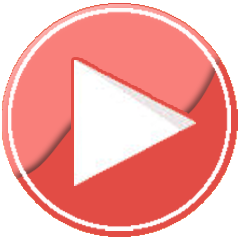 | XSEDE Code of Conduct |
Not Logged In. Login