Add a new job
Career Opportunities in HPC at a Glance
Whether you are seeking a change of career, a post-doctoral position or career advancement, this site has a variety of offerings from universities and organizations located across the country and around the world. Each listing is posted for thirty days from its original posting date so be sure to gather all of the necessary information when you first see a posting that interests you so as not to miss it upon your return to this site.
Location: Houston, TX
Hiring Institution: Rice University
Apply By: August 11, 2015
REQ#: 16002
Posted date: July 11, 2015



Reporting to the Associate Vice President Research Computing, Office of Information Technology, the Director of the Center for Research Computing will manage the day-to-day operations. He/She will help identify, engage and support the needs of researchers, implement a culture of innovative, effective, and scalable customer-focused problem solving, and coordinate the implementation of a comprehensive research cyberinfrastructure strategy. S/he is responsible for managing the design, development, and delivery of a cost-effective mix of services that support research computing, including shared high-performance computing resources, data-analysis platforms, storage systems, and visualization tools and platforms across all of Rice. The Director supervises a team of system administrators, programmers, application engineers, and consultants; is responsible for day-to-day operation, planning and staffing. The incumbent will be expected to work closely with the AVP and the OIT leadership team on finding opportunities across Rice to increase productivity and reduce associated cost. The incumbent should possess a broad understanding of research computing technologies, trends, and current best practices. He/She should understand how current technologies apply to a large spectrum of research fields ranging from basic science and engineering, to biomedical and bioinformatics applications, to data science and computational humanities. The successful candidate will have advanced knowledge of research cyberinfrastructure systems and issues; in-depth knowledge and experience of computer use in universities and/or research laboratories; a deep understanding of technical computing and software and storage practices for university research. This individual will also have the ability to think strategically, tactically and creatively, have excellent communication skills, and proven ability to establish and maintain working relationships with researchers, technical staff, institutional executives, and external agencies and organizations.


---
Location: Knoxville, TN
Hiring Institution: University of Tennessee - Joint Institute for Computational Sciences
Apply By: August 18, 2015
Posted date: July 18, 2015



The University of Tennessee (UT) Joint Institute for Computational Sciences (JICS) is seeking a researcher with a proven track record in Computational Science and Engineering for the National Institute for Computational Sciences (NICS) High Performance Computing (HPC) Facility. Pre-eminence in HPC is increasingly critical to maintaining U.S. scientific and technological leadership. NICS operates computing resources and provides support to the National Science Foundation's (NSF) science and engineering communities giving them the capability to address some of their most computationally challenging problems. The position reports to the Group Leader, Scientific Computing Group in the NICS HPC Facility. The position will be for an initial one-year term with possible renewal based on performance and funding. Applicants must include a 2-page research description detailing how their experience and research interests will be developed and executed at JICS within the context of furthering scientific discovery and capability of computing resources.


---
Location: US
Hiring Institution: NASA
Apply By: November 01, 2015
Posted date: January 26, 2015



The NASA Postdoctoral Program, or NPP, supports NASA's goal to expand scientific understanding of the Earth and the universe in which we live. Selected by a competitive peer-review process, NPP fellows complete one- to three-year fellowships that offer scientists and engineers unique opportunities to conduct research in fields of science relevant to NASA. These opportunities advance NASA's missions in earth science, heliophysics, astrophysics, planetary science, astrobiology, space bioscience, aeronautics and engineering, human exploration and operations, and space technology. Opportunities are available at NASA centers and other NASA-approved sites.


---
Location: United States
Hiring Institution: National Science Foundation - Division of Earth Sciences
Apply By: January 12, 2016
Posted date: May 30, 2015



The Division of Earth Sciences (EAR) awards Postdoctoral Fellowships to recent recipients of doctoral degrees to carry out an integrated program of independent research and education. The research and education plans of each fellowship must address scientific questions within the scope of EAR disciplines. The program supports researchers for a period of up to two years with fellowships that can be taken to the institution of their choice (including facilities abroad). The program is intended to recognize beginning investigators of significant potential, and provide them with research experience, mentorship, and training that will establish them in leadership positions in the Earth Sciences community. Because the fellowships are offered only to postdoctoral scientists early in their career, doctoral advisors are encouraged to discuss the availability of EAR postdoctoral fellowships with their graduate students early in their doctoral programs. Fellowships are awards to individuals, not institutions, and are administered by the Fellows.


---
©1994-2015 | Shodor | Privacy Policy | NSDL | XSEDE | Blue Waters | ACM SIGHPC |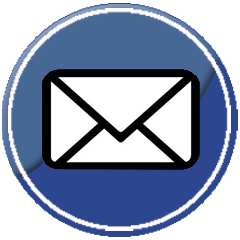 |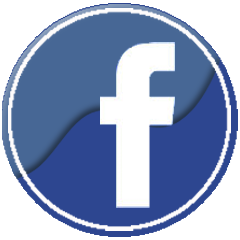 |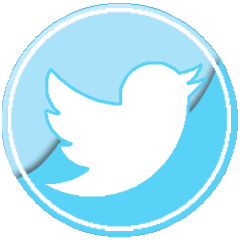 |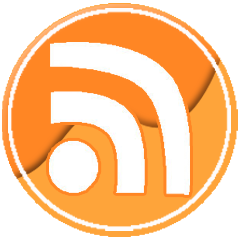 |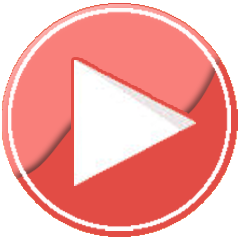 Not Logged In. Login