Add a new job
Career Opportunities in HPC at a Glance
Whether you are seeking a change of career, a post-doctoral position or career advancement, this site has a variety of offerings from universities and organizations located across the country and around the world. Each listing is posted for thirty days from its original posting date so be sure to gather all of the necessary information when you first see a posting that interests you so as not to miss it upon your return to this site.
Location: Providence, RI
Hiring Institution: Brown University, Computing and Information Services
Apply By: August 28, 2016
Posted date: July 28, 2016



The Computational Biologist's primary role will be to manage and contribute to computational and bioinformatics support for the research projects funded under the COBRE award, but with opportunities to advise other projects supported by the Data Science Practice. The Computational Biologist will be an active participant in a world-class research initiative that will advance new discoveries, algorithms and genomic screening approaches with direct relevance to several human diseases, in alignment with the vision of the COBRE award. He or she will assist the Director of Data Science with strategic planning for broadly supporting computational biology and bioinformatics research at Brown, for instance through developing competitive grant proposals for additional external funding. This is a three year fixed-term staff position, with the possibility of promotion to a permanent staff position depending on performance and available funding. Additionally, the selected candidate may be appointed as a research-track faculty member, depending on qualifications. To be considered for the CIS Computational Biologist position candidates must submit a cover letter and resume.


---
Location: Salt Lake City, Utah, USA
Hiring Institution: Stem-Trek
Apply By: August 29, 2016
Posted date: August 21, 2016



Travel support to attend a high performance computing (HPC) advocacy, skills and professional networking activity, PLUS the opportunity to attend SC16, the annual international conference for HPC, networking, storage and analysis that draws more than 10,000 attendees from around the world! If you're an HPC systems administrator, educator, researcher, cybersecurity professional, tech project manager or network engineer who also serves as a campus champion in a rural, resource-constrained region, then we want you-- especially if your presence would add diversity to the HPC community! All US XSEDE Campus Champions are welcome to apply. However, applicants who work at the following types of institutions are more likely to be selected: (a) institutions in EPSCoR jurisdictions; (b) Minority Serving Institutions (MSIs). Applicants who aren't at either of (a) or (b) but who have a track record of supporting/collaborating with (a) and/or (b) are also more likely to be selected. In Africa, we're encouraging applications from similar "campus champions" from Southern African Development Community (SADC) member nations, and any non-SADC who support SADC outreach and activities.


---
Location: Atlanta, GA
Hiring Institution: Georgia Institute of Technology
Apply By: August 31, 2016
REQ#: 173471
Posted date: July 31, 2016



Responsible for advanced level design, integration, implementation and modification of a wide variety of user information systems usually within a highly complex environment. This includes coordination of the installation, testing, operation, troubleshooting and maintenance of those systems. Provide functional and technical expertise in support of user systems operation and maintenance. May include support of labs, training facilities and general IT office software and hardware. Provides technical advice and leadership to lower level technical staff. This position shares responsibility for the functionality of the foundational hardware/software of High Performance Computing (HPC) resources. Diagnose and resolve technical problems, often of a complex nature, associated with computer hardware and software interrelationships and dependencies. Utilize a wide variety of skills in system and network monitoring; large-scale systems administration; scripting and automation; security; network distributed services; storage and backups; and hardware and software problem diagnosis and resolution. Install, configure, maintain, and support computer software and hardware, which may include network environments or software upgrades in accordance with specifications, and perform testing as required. Develop and maintain documentation, including configuration changes, as needed. The work environment involves adherence to safety precautions relative to working near electrical circuits, plus handling of objects up to 25 pounds. Occasional after-hours or weekend work, and travel 1-10 nights per year is possible.


---
Location: Austin, TX
Hiring Institution: NumFOCUS
Apply By: September 04, 2016
Posted date: August 04, 2016



NumFOCUS is seeking to hire a full-time Projects Director to develop and run a sustainability incubator program for NumFOCUS fiscally sponsored open source projects. This is the first program of its kind, with opportunity for enormous impact on the open source ecosystem. The learnings from this program will be public, meaning it has the potential to change how all open source projects are managed. A substantial amount of remote work and travel will be part of the job. The position will be based in Austin, although other US locations will be considered. NumFOCUS offers a competitive salary commensurate with experience and a comprehensive benefits package.


---
Location: Columbus, OH
Hiring Institution: OhioLINK
Apply By: September 04, 2016
REQ#: 420126
Posted date: August 04, 2016



OhioLINK seeks a Member Services and Marketing Coordinator to support the overall mission of the group and in particular to develop and implement strategies and content that promote OhioLINK services and resources to OhioLINK stakeholders via traditional and social media, including the OhioLINK website.

Role and Responsibilities: This position assists the Executive Director and other OhioLINK staff developing appropriate metrics and materials that demonstrate value and return on investment of OhioLINK services and resources for a variety of stakeholders but particularly targeted to member institutions, librarians, and end users. The Coordinator will analyze needs, stakeholder behavior and attitudes, and service performance, and recommend compelling and actionable marketing initiatives to advise the Executive Director and other OhioLINK and Ohio Technology Consortium (OH-TECH) team members. The Coordinator will also serve as the main support for routine and special communications to member librarians regarding OhioLINK services, including planning and arranging standing committee meetings, the overall planning and coordination of occasional special events, and serving as the point of contact and coordination for routine membership activities. The Coordinator services as the OhioLINK liaison to the OH-TECH Communications team. Supervises one full-time staff and one student intern. This position requires some travel, primarily in-state, occasionally out-of-state.


---
Location: Minneapolis, MN
Hiring Institution: University of Minnesota
Apply By: September 17, 2016
Posted date: August 17, 2016



The University of Minnesota Supercomputing Institute (MSI) seeks to hire a Support, Outreach, and Education coordinator. This position is in the User Gateway group that is responsible for the development and management of services that connect users with the MSI. The successful applicant collaborates well within a high-tech research environment, and can communicate technical content to a diverse user base. S/he takes a user-centered approach to promote and facilitate the Institute's mission to provide advanced research computing to the University of Minnesota research and scholarly community and the State of Minnesota in order to advance and accelerate research and to foster innovation and discoveries.


---
Location: Minneapolis, MN
Hiring Institution: University of Minnesota
Apply By: September 17, 2016
Posted date: August 17, 2016



The University of Minnesota Supercomputing Institute (MSI) seeks to hire a Scientific Computing Consultant who will interact with users to facilitate research activities that depend on MSI resources and to assist with two important operational areas: user accounts management and software applications management. This person will join a dynamic group of individuals supporting researchers in scientific computation, informatics, and data intensive research.


---
©1994-2016 | Shodor | Privacy Policy | NSDL | XSEDE | Blue Waters | ACM SIGHPC |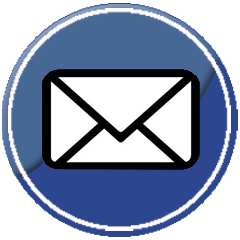 |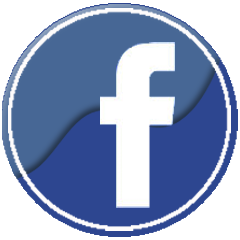 |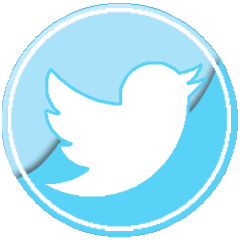 |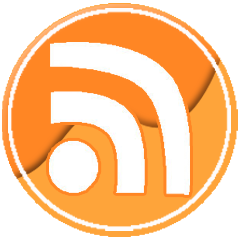 |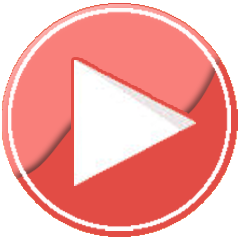 Not Logged In. Login