Add an internship
Internships Opportunities
Undergraduate and graduate students can find internship and fellowship opportunities worldwide right at their fingertips. While there will be a flurry of announcements each year for summer internships and fellowships, please be sure to check what is offered all throughout the year.
Location: Any U.S. Degree-Granting Institution
Hiring Institution: Any U.S. Degree-Granting Institution
Apply By: December 02, 2017
Posted date: December 05, 2016



An XSEDE-wide effort is underway to expand the community by recruiting and enabling a diverse group of students who have the skills - or are interested in acquiring the skills - to participate in the actual work of XSEDE. The name of this effort is XSEDE EMPOWER ( Expert Mentoring Producing Opportunities for Work, Education, and Research ). We invite the whole XSEDE community - staff, researchers, and educators - to recruit and mentor undergraduate students to engage in a variety of XSEDE activities, such as computational and/or data analytics research and education in all fields of study, networking, system maintenance and support, and visualization. The program provides a stipend to students and resources for the training of those students who work on XSEDE projects for one semester, one quarter, one summer, or longer.


---
Location: Atlanta, GA; Lisle, IL; Rockville, MD; King of Prussia, PA; Chattanooga, TN; Arlington, TX
Hiring Institution: Nuclear Regulatory Commission
Apply By: December 21, 2017
Posted date: December 04, 2017



The U.S. Nuclear Regulatory Commission (NRC) views summer students as our future workforce. The work performed is professional in nature and in a learning environment that gives the student intern the opportunity to evaluate the work for potential long-term employment. Student employment assignments are based on the functions and tasks performed in the organization to which you are assigned and ideally related to your academic and career goals. Areas of assignment could include engineering and science, accounting, finance, criminal investigations, information technology, among others.


---
Location: Pasadena, California
Hiring Institution: the NASA JPL / Caltech / Art Center
Apply By: January 05, 2018
Posted date: December 04, 2017



Come visualize space craft and remote sensing data on the planetary scale with the NASA JPL / Caltech / Art Center visualization internship, a multi-disciplinary program for computer scientists and designers. Students will develop creative interactive visualization tools for scientific research/engineering groups selected from a broad set of areas at JPL and Caltech. Working in multidisciplinary teams, students will use methods from User-Centered Design, computing, 3D graphics and interaction design to visualize real data sets that support active scientific research. They will receive mentorship in visualization, computing and design from program co-organizers Hillary Mushkin (Caltech), Scott Davidoff (JPL) and Maggie Hendrie (Art Center) as well as Santiago Lombeyda (Caltech). Students will work closely with scientific or engineering researchers to understand their research and data, identify their visualization needs and determine the relevance of design iterations to their research and data. This should be a good opportunity for students interested in data visualization techniques and real world problems who want to gain experience crossing disciplinary boundaries. APPLICATIONS | via email to datavis@caltech.edu; including CV (+Portfolio if relevant) and answers to the following: 1. Why do you want to work in visualization? 2. What visualization experience do you have? 3. What example of visualization do you particularly find inspiring and why? or what example of visualization do you find misleading or ineffective and how would you propose fixing it? Questions? Email datavis@caltech.edu


---
Location: Gainesville, Florida
Hiring Institution: the University of Florida
Apply By: January 15, 2018
Posted date: December 04, 2017



We will engage a diverse group of undergraduate students in meaningful research experiences related to intelligent multimodal human-computer interaction, a sub-field of Computer Science. This unified theme will support a cohort of students each year who will participate in common training, seminars, presentations, and social events. The projects in this REU site will be conducted in the context of leading-edge research and development, with undergraduate researchers participating as authentic members of collaborative research teams. You may read more about our research labs and faculty mentors.


---
Location: Any U.S. Degree-Granting Institution
Hiring Institution: Any U.S. Degree-Granting Institution
Apply By: February 02, 2018
Posted date: December 13, 2017



The Blue Waters Student Internship Program (BWSIP) is actively seeking students and faculty to participate in year-long student internship opportunities. Students in the program will gain experiences involving the application of high-performance computing to problems in science, mathematics or engineering. The program provides a student stipend for undergraduate participants totaling $5000, a two-week intensive Petascale Institute in 2017, access to the Blue Waters supercomputer, and, for a select number of interns who have excelled during the year, travel to the Blue Waters Symposium 2018. Participation is strongly encouraged for students and faculty who are women, minorities, and/or persons with disabilities. Note: BWSIP is focused on promoting students of exceptional promise who may not have prior experience with parallel applications to become expert so that they can work extensively with those applications. This program provides support for internship activities at any accredited degree granting institution in the United States. Faculty who would like to mentor an undergraduate student can post descriptions of available positions. Positions can be intended for a particular applicant or opened to all qualified applicants. Students must submit an application for consideration. Students can start their application and faculty can create internship positions at the link below. Intern and faculty applications are due February 1, 2017. http://computationalscience.org/bwsip Note: Graduate students are welcome to apply to attend the Petascale Institute; however they are responsible for arranging their own research advisor; any stipend would be the responsibility of the research advisor. In collaboration with Blue Waters, Shodor and the National Computational Science Institute will provide support and content for the internship program and Petascale Institute. Shodor, a national resource for computational science education, is located in Durham, NC, and serves students and educators nationwide. For More Information: http://shodor.org/petascale/participation/internships or http://bluewaters.ncsa.illinois.edu/internships


---
Location: East Lansing, MI
Hiring Institution: Michigan State University
Apply By: February 16, 2018
Posted date: November 27, 2017



iCER ACRES is a paid 10-week summer Research Experience for Undergraduates (REU) in computational and data science. Research projects provided though this site focus on the development and enhancement of algorithms, models, and software for applications in research areas that require high-performance computing resources. For Summer 2018, research areas include: computational chemistry, computational biology, biomechanics, computational physics, astrophysics, computational mathematics, machine learning, materials science, earth science (seismology) and neuroscience.


---
©1994-2017 | Shodor | Privacy Policy | NSDL | XSEDE | Blue Waters | ACM SIGHPC |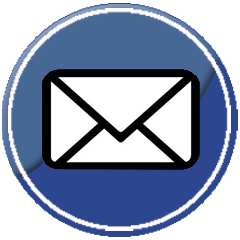 |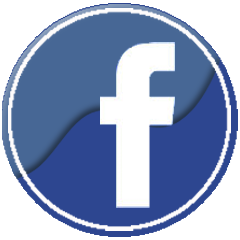 |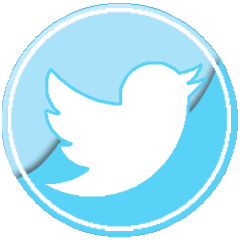 |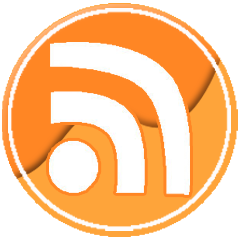 |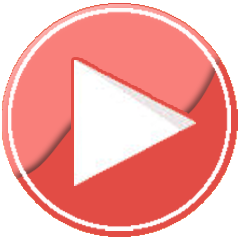 Not Logged In. Login