Add an internship
Internships Opportunities
Undergraduate and graduate students can find internship and fellowship opportunities worldwide right at their fingertips. While there will be a flurry of announcements each year for summer internships and fellowships, please be sure to check what is offered all throughout the year.
Location: Any U.S. Degree-Granting Institution
Hiring Institution: Any U.S. Degree-Granting Institution
Apply By: December 02, 2017
Posted date: December 05, 2016



An XSEDE-wide effort is underway to expand the community by recruiting and enabling a diverse group of students who have the skills - or are interested in acquiring the skills - to participate in the actual work of XSEDE. The name of this effort is XSEDE EMPOWER ( Expert Mentoring Producing Opportunities for Work, Education, and Research ). We invite the whole XSEDE community - staff, researchers, and educators - to recruit and mentor undergraduate students to engage in a variety of XSEDE activities, such as computational and/or data analytics research and education in all fields of study, networking, system maintenance and support, and visualization. The program provides a stipend to students and resources for the training of those students who work on XSEDE projects for one semester, one quarter, one summer, or longer.


---
Location: Brookings, SD
Hiring Institution: South Dakota State University
Apply By: February 28, 2018
Posted date: January 17, 2018



Are you interested in an exciting and cutting-edge research experience this summer? South Dakota State University faculty members from the Jerome J. Lohr College of Engineering, the College of Arts and Sciences, and the College of Agriculture and Biological Sciences are excited to provide cutting-edge research experiences for undergraduate students. This REU (Research Experiences for Undergraduates) program is open to US citizens and permanent residents pursuing a baccalaureate or associate degree in any STEM (Science, Technology, Engineering, and Mathematics) Discipline.


---
Location: Charlottesville, VA
Hiring Institution: the University of Virginia
Apply By: March 01, 2018
Posted date: January 10, 2018



Advanced Computing for Earth Sciences (ACES)--sponsored by the University of Virginia Advanced Research Computing Services (ARCS) group, NASA, and UVA's Department of Environmental Sciences--is an exciting opportunity for students interested in computational modeling for atmospheric, ocean, climate, geophysical, and other Earth sciences. Students enrolled in the ACES program acquire hands-on application computing experience as well as training in the essentials of software engineering and high-performance computing. This is the final year the ACES program will be offered, so if you have been thinking about applying, now is the time to do it!


---
Location: Baton Rouge, LA
Hiring Institution: Louisiana State University
Apply By: March 01, 2018
Posted date: February 21, 2018



This Research Experience for Undergraduates (REU) project is a ten week program where students work collaboratively on a wide variety of computational science projects. The Center for Computation & Technology (CCT) at Louisiana State University (LSU) provides an ideal setting for the REU student to become familiar with interdisciplinary research. With research groups exploring gravitational waves, complex emergent phenomena in material science, or computational music, the participants work on cutting edge research in Computational Sciences.


---
Location: West Lafayette, IN
Hiring Institution: Purdue University
Apply By: March 14, 2018
Posted date: February 14, 2018



The NCN-SURF program provides an 11-week paid research experience for rising juniors and seniors currently enrolled in U.S. universities who are interested in computational nanotechnology, which encompasses a wide range of cutting-edge topics across many engineering and science disciplines. Participants work with leading nanotechnology research groups at Purdue University to develop simulation tools for physical processes, systems, and devices. These tools are then published on nanoHUB.org.


---
Location: New York City, NY
Hiring Institution: City University of New York
Apply By: March 15, 2018
Posted date: February 21, 2018



The Computer Science Department of The College of Staten Island in collaboration with The City University of New York High Performance Computing Center (CUNY HPCC), is pleased to offer a Research Experiences for Undergraduates (REU) summer program (2015-2017) in an area of national importance: computational methods in high performance computing with applications to graph theory, network reliability, cryptography, network security, wireless ad-hoc and sensor networks, large-scale and complex system modeling and simulation, and image processing.


---
Location: Auburn, AL
Hiring Institution: Auburn University
Apply By: March 21, 2018
Posted date: February 21, 2018



The Research Experience for Undergraduates (REU) on Parallel and Distributed Computing is a National Science Foundation (NSF) funded research program at Auburn University. There are nine positions for the 9-week program. The undergraduate research assistants are initiated towards research under the guidance of faculty from Computer Science, Electrical and Computer Engineering and Physics. The research assistants collaborate with their advisers and are expected to contribute to the field of Parallel and Distributed Computing. Women, minorities, and students from "undergraduate" institutions are especially encouraged to apply.


---
Location: N/A
Hiring Institution: Google
Apply By: March 02, 2019
Posted date: February 19, 2018



At Google, we believe information should be universally accessible. Our education and scholarship programs aim to inspire and help students become future leaders in computing and technology by breaking down the barriers that prevent them from entering these fields. The Generation Google Scholarship was established to help aspiring computer scientists excel in technology and become leaders in the field. Selected students will receive 10,000 USD (for those studying in the US) or 5,000 CAD (for those studying in Canada) for the 2018-2019 school year. As part of the scholarship, current high school seniors who are entering their first year of university in 2018-2019 will be required to attend Google's Computer Science Summer Institute (CSSI) in the summer of 2018. Current undergraduate or graduate students will be invited to attend the Google Scholars' Retreat in the summer of 2018.


---
©1994-2018 | Shodor | Privacy Policy | NSDL | XSEDE | Blue Waters | ACM SIGHPC |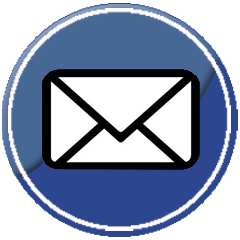 |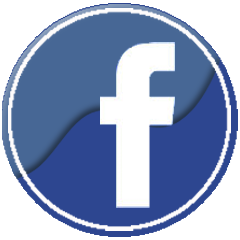 |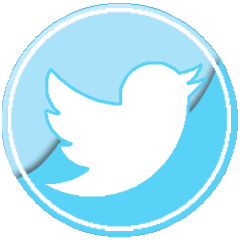 |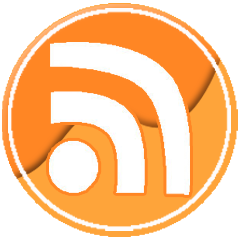 |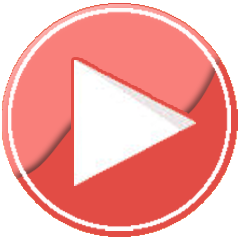 Not Logged In. Login