Add a new award or competition
---
Competitions and Awards for Undergraduate and Graduate Students
There are multiple opportunities for students to participate in computational science, engineering and high performance computing challenges, competitions and award programs. Some of these are offered through national organizations, others by 4-year colleges and universities and still others by non-profit organizations. The intent of the award and competition opportunities presented here is to advance the field of computational science and high performance computing through recognition of exceptional talent and expertise. Browse this ever growing list and watch for upcoming application deadlines.
Do you have award programs or competition opportunities that you would like to share? We will help you spread the word! Please click the Add a new award or competition button at the top of the page and share your opportunities with us. You will be notified via email once your posting has been approved and posted.
---
Event Date:
May 19, 2014
Hosting Institution:
Kennedy Space Center
Submission Deadline:
NA
Summary:
NASA's Fifth Annual NASA Robotic Mining Competition is for university-level students to design and build a mining robot that can traverse the simulated Martian chaotic terrain, excavate Martian regolith and deposit the regolith into a Collector Bin within 10 minutes. There is particular relevance to NASA's recently announced mission to find an asteroid by 2016 and then bring it to Cis-Lunar space. The technology concepts developed by the university teams for this competition conceivably could be used to mine resources on Asteroids as well as Mars. NASA will directly benefit from the competition by encouraging the development of innovative excavation concepts from universities which may result in clever ideas and solutions which could be applied to an actual excavation device or payload. The unique physical properties of basaltic regolith and the reduced 1/3rd gravity make excavation a difficult technical challenge. Advances in Martian mining have the potential to significantly contribute to our nation's space vision and NASA space exploration operations. To register, please visit https://www.spacegrant.org/forms/?form=nasarmc.
---
Event Date:
April 10, 2014
Hosting Institution:
The Conrad Foundation
Submission Deadline:
October 24, 2013
Summary:
The Spirit of Innovation Challenge provides an opportunity for teams of students to create commercially viable products or services to address issues of global sustainability for the benefit of humanity.This annual competition is free and available to students, ages 13-18, from around the world. The Spirit of Innovation Challenge offers teachers, parents and afterschool coordinators a relevant and dynamic way to teach science, technology, engineering and math. Along the way, world-renowned scientists, engineers and entrepreneurs are available as virtual mentors. This is the competition where Geek is Chic
---
Event Date:
June 16, 2014
Hosting Institution:
National Institute of Aerospace
Submission Deadline:
November 08, 2013
Summary:
Revolutionary Aerospace Systems Concepts - Academic Linkage (RASC-AL) is a student design competition that is sponsored by NASA and managed by the National Institute of Aerospace. RASC-AL was formed to provide university-level engineering students with the opportunity to design human scale architecture concepts based on NASA engineering challenges as well as offer NASA access to new research and design projects by students. RASC-AL is open to undergraduate and graduate university-level students studying fields with applications to human space exploration (i.e., aerospace, bio-medical, electrical, and mechanical engineering; and life, physical, and computer sciences). RASC-AL projects allow students to incorporate their coursework into real aerospace design concepts and work together in a team environment. Interdisciplinary teams are encouraged. Notice of Intent Deadline - November 8, 2013 Abstract Deadline - January 19, 2014
---
Event Date:
March 31, 2014
Hosting Institution:
National Association of Rocketry
Submission Deadline:
December 01, 2013
Summary:
Team America Rocketry Challenge (TARC) is an aerospace design and engineering event for teams of US secondary school students (7th through 12th grades) run by the NAR and the Aerospace Industries Association (AIA). Teams can be sponsored by schools or by nonprofit youth organizations such as Scouts, 4-H, or Civil Air Patrol (but not the NAR or other rocketry organizations). The goal of TARC is to motivate students to pursue aerospace as an exciting career field, and it is co-sponsored by the American Association of Physics Teachers, Estes Industries, the Department of Defense, and NASA. The event involves designing and building a model rocket (650 grams or less, using NAR-certified model rocket motors totaling 80 N-sec or less of total impulse) that carries a payload of two Grade A Large eggs for a flight duration of 48 - 50 seconds, and to an altitude of exactly 825 feet (measured by an onboard altimeter), and that then returns the eggs to earth uncracked using only two identical-sized parachutes as a recovery device. Onboard timers are allowed; radio-control and pyrotechnic charges are not. Please visit http://www.rocketcontest.org/pdf/TARC_2014_Rules.pdf for challenge rules and guidelines. The 2014 Application Packet can be found by visiting http://www.rocketcontest.org/. If you have any questions about forming a team or filling out the packet please send email to Anne Ward at anne.ward@aia-aerospace.org.
---
Event Date:
June 11, 2014
Hosting Institution:
Worcester Polytechnic Institute of Worcester
Submission Deadline:
January 01, 2014
Summary:
The competition is sponsored by NASA and managed by Worcester Polytechnic Institute of Worcester. "The objective of the competition is to encourage innovations in automatic navigation and robotic manipulator technologies that NASA could incorporate into future missions," said Michael Gazarik, NASA's associate administrator for space technology in Washington. "Innovations stemming from this challenge may improve NASA's capability to explore an asteroid or Mars, and advance robotic technology for use in industries and applications here on Earth." To win, a team must demonstrate a fully autonomous robot that can seek out samples and return them to a designated point within a set time period. Robots will be required to navigate over unknown terrain, around obstacles, and in varied lighting conditions without human control, or use of GPS, or other terrestrial navigation aids. For information about the Sample Return Robot Challenge rules, requirements, and how to register, please visit the website.
---
Event Date:
February 08, 2014
Hosting Institution:
Seattle, Washington
Submission Deadline:
January 15, 2014
Summary:
Some events can be done in simulation. The main event must be done on a real robot, but loaner robots will be sent out to schools that need them. The competition uses the Tekkotsu software framework, a free, open source platform developed at Carnegie Mellon. The robot is the Calliope2SP, co-developed by RoPro Design and Carnegie Mellon, and based on the iRobot Create.
---
©1994-2013 | Shodor | Privacy Policy | Feedback | NSDL | XSEDE | Blue Waters | ACM SIGHPC |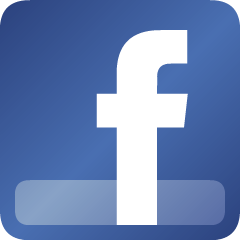 |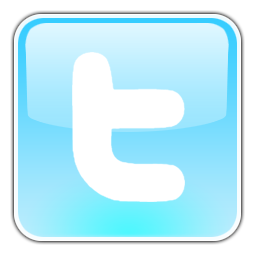 |

|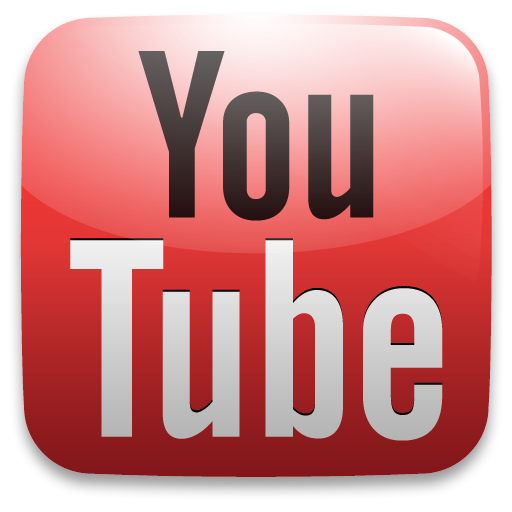 Not Logged In. Login