Add an internship
Internships & Fellowships
Undergraduate and graduate students can find internship and fellowship opportunities worldwide right at their fingertips. While there will be a flurry of announcements each year for summer internships and fellowships, please be sure to check what is offered all throughout the year.
Location: Oak Ridge, TN
Hiring Institution: Oak Ridge National Laboratory
Apply By: January 09, 2015
Posted date: December 06, 2014



Oak Ridge National Laboratory is now accepting applications for the 2015 Summer term for the Department of Energy Science Undergraduate Laboratory Internship (SULI) Program. Research interns spend 10 weeks (summer term) at Oak Ridge National Laboratory engaged in a research project under the guidance of a laboratory scientist or engineer. ORNL will provide enrichment activities, including career professional development workshops (e.g. technical and scientific writing skills development, poster, or oral presentation activities, etc.), laboratory tours, scientific lectures and seminars. Students receive a stipend of $500 per week during the internship period. Selected students will also receive a weekly housing allowance of $125 a week and are reimbursed for one round trip domestic travel to the host laboratory (if permanent address is more than 60 miles from the host laboratory).


---
Location: Stanford, CA
Hiring Institution: Stanford University
Apply By: January 23, 2015
Posted date: December 06, 2014



The underlying philosophy of SURGE is to train students by creating a supportive and rigorous work environment. We set high expectations for our scholars, both to prepare them for a career in the field of geoscience and engineering, and to ensure that they get the most from their stay at Stanford. Each SURGE scholar is matched with a Stanford faculty member and has the opportunity to work in a research group or laboratory. The scholar is assigned an interesting and challenging project from a broad range of science and engineering topics that are accessible within the eight-week summer period. SURGE also includes workshops on preparing for the GRE, applying to graduate school, and understanding geoscience and engineering careers. The program culminates with a research symposium, where scholars present results from their summer projects to faculty, mentors, and colleagues.


---
Location: Online
Hiring Institution: Blue Waters
Apply By: February 04, 2015
Posted date: November 15, 2014



Blue Waters Graduate Fellowships provide PhD students with a year of support, including a $38,000 stipend, up to $12,000 in tuition allowance, an allocation of up to 50,000 node-hours on the powerful Blue Waters petascale computing system, and funds for travel to a Blue Waters-sponsored symposium to present research progress and results. For the Fellowships, preference will be given to candidates engaged in a multidisciplinary research project that combines disciplines such as computer science, applied mathematics, and computational science applications. Applicants should be in the second or later year of their graduate program with a well-developed, related research proposal. Applicants must be a U.S. Citizen or a permanent resident of the U.S. by the time of the application deadline. Applications will be evaluated based on: Academic record from undergraduate and graduate work GRE scores Related experience and service Research plan and its relationship to use of the Blue Waters supercomputer Letters of reference Applications for 2015-2016 fellowships are due February 4, 2015. Letters of reference for the candidates are due February 11, 2015. Incomplete applications will not be considered for an award. Awards will be made in spring 2015, with the tuition allowance applied to the 2015-2016 academic year. Information on 2016-2017 fellowships will be available in fall 2015. Questions? Contact bwgf@ncsa.illinois.edu.


---
Location: Stanford, CA or San Francisco, CA
Hiring Institution: Stanford University or University of California at San Francisco
Apply By: February 20, 2015
Posted date: December 06, 2014



The Summer Science Internship Program provides twelve (12) outstanding students with the opportunity to work in leading research and clinical laboratories under the supervision of respected scientists at Stanford University and the University of California, San Francisco (UCSF). Through this internship students receive hands on experience in the fields of rheumatology and immunology, with a focus on arthritis and related autoimmune diseases. Interns participate in either basic laboratory (bench) research or clinical translational/epidemiological (patient outcomes oriented) research. This program is designed to encourage gifted students to pursue a career in scientific study and research with an ultimate goal of inspiring them to focus their research potential on arthritis and related autoimmune diseases. Many graduates of the Summer Science Internship Program have gone on to pursue successful careers in the fields of medicine and/or scientific research.


---
Location: Online
Hiring Institution: XSEDE - Extreme Science and Engineering Discovery Environment
Apply By: March 15, 2015
Posted date: November 15, 2014



XSEDE, the Extreme Science and Engineering Discovery Environment, is the most advanced, powerful, and robust collection of integrated digital resources and services in the world. Are you interested in learning more about high performance computing (HPC) and the exciting and valuable digital resources available to research scientists for free? If so, the XSEDE Scholars Program (XSP) is now accepting applications for its selective year-long program for U.S. students from underrepresented groups in the computing sciences to learn more about high performance computing and XSEDE resources. The focus is on the following underrepresented groups: African Americans, Hispanic/Latinos, Native Americans, and women. For complete information, including eligibility requirements, please visit http://bit.ly/2015-XSEDE-Scholar-Application.


---
Location: Champaign-Urbana, IL
Hiring Institution: National Center for Supercomputing Applications
Apply By: March 21, 2015
Posted date: December 06, 2014



The Blue Waters Student Internship Program is actively seeking faculty and students to participate in yearlong student internship opportunities. Students in the program will gain experiences involving the application of high-performance computing to problems in science, mathematics or engineering. The program provides a student stipend for undergraduate participants totaling $5000, and a two-week intensive Petascale Institute in 2015 along with travel to the Blue Waters Symposium 2016 for undergraduate and a select number of graduate students. This program provides support for internship activities at any accredited degree granting institution in the United States. Faculty who would like to mentor an undergraduate student can post descriptions of available positions.


---
©1994-2014 | Shodor | Privacy Policy | NSDL | XSEDE | Blue Waters | ACM SIGHPC |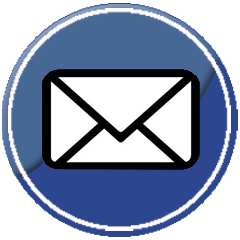 |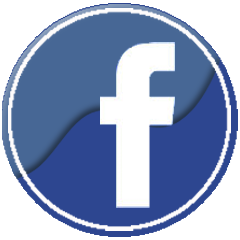 |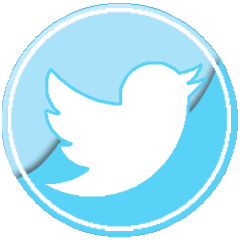 |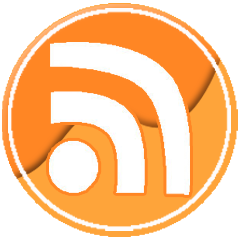 |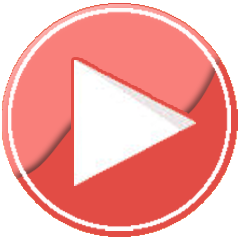 Not Logged In. Login