Add a new fellowship
Graduate Fellowships and Post Doc Opportunities
Thinking about a career in computational science and engineering but not quite sure where to get practical work experience? You have come to the right place! Graduate students and post docs can find fellowship opportunities worldwide right at your fingertips. While there will be a flurry of announcements each year for summer fellowships, please be sure to check what is offered all throughout the year.
Location: Europe
Hiring Institution: Partnership for Advanced Computing in Europe (PRACE)
Apply By: March 08, 2015
Posted date: March 01, 2015



The Partnership for Advanced Computing in Europe (PRACE) invites students to participate in the summer programme Summer of HPC 2015. The program enables students to go to 10 PRACE member centers around Europe, where they will work on various projects with the help of the most advanced supercomputer systems. Applications are open until March 8, 2015.Summer of HPC is a PRACE program that offers summer placements at HPC (high-performance computing) centers across Europe to late stage undergraduates and early stage postgraduate students. Up to 20 top applicants from all across Europe will be selected to participate and work at HPC centers in UK, Germany, Spain, Ireland, Czech Republic, Italy, Cyprus, Slovenia and Hungary.


---
Location: Tucson, Arizona
Hiring Institution: Arizona State University
Apply By: March 15, 2015
Posted date: February 16, 2015



Graduate Education Fellowships provide up to $10,000* of support to regularly admitted first year graduate degree students who are Arizona residents or underrepresented in their discipline and who demonstrate academic excellence. This can include underrepresented minorities, i.e. Hispanics, African Americans and Native Americans in all disciplines and underrepresented students in particular disciplines, e.g., Asian Americans in the Humanities and Social Sciences, women in Mathematics, Science, Engineering and some CALS programs, men in Nursing, Public Health or Women's Studies.


---
Location: Boulder, CO
Hiring Institution: NCAR SEA
Apply By: March 23, 2015
Posted date: February 16, 2015



The SEA Conference and Tutorials provide great opportunities for students and faculty to attend talks, engage discussions and receive in-depth technical training on important aspects of scientific computing and software engineering. This year SEA Conference theme will be "Python for Scientific Computing. As in past years, we are offering travel support to undergraduate and graduate students in the computational sciences at Minority Serving Institutions and EPSCOR universities to attend this valuable training opportunity provided by the NCAR SEA Conference. There will be no registration fee for students. Travel support provided includes: round trip airfare or mileage (if applicable), ground transportation to/from airports (excluding rental cars), lodging and a daily per diem at the standard GSA rate for Boulder, Colorado. Applications for travel support will be processed on a first come, first served basis, participant registration opens February 2015.


---
Location: U.S.
Hiring Institution: NASA
Apply By: March 28, 2015
Posted date: February 28, 2015



The NASA Office of Education Minority University Research and Education Project (MUREP) solicits proposals from students pursuing graduate degrees in NASA relevant STEM disciplines. NASA OE MUREP ASTAR Fellowship seeks independently conceived fellowship proposals from student applicants, specifically in areas of projected deficiencies in the NASA future STEM workforce. Selected students will perform graduate student research at their respective campuses during the academic year as well as conduct research at a designated NASA field Center during an annual 10 – 15 week Center based research Experience (CBRE). Funding is provided for a maximum of three years.


---
Location: U.S.
Hiring Institution: XSEDE
Apply By: March 31, 2015
Posted date: February 21, 2015



The XSEDE Scholars Program (XSP) is a program for U.S. students from underrepresented groups in the area of computational sciences. As a Scholar, you will learn more about high performance computing and XSEDE resources, network with cutting-edge researchers and professional leaders, and belong to a cohort of student peers to establish a community of academic leaders. In particular, the focus is on the following underrepresented groups: African Americans, Hispanics, Native Americans, and women.


---
Location: La Cañada Flintridge, CA
Hiring Institution: NASA Jet Propulsion Laboratory
Apply By: April 30, 2015
Posted date: February 16, 2015



The JPL Summer Internship Program offers 10-week, full-time, summer internship opportunities at JPL to undergraduate and graduate students pursuing degrees in science, technology, engineering or mathematics. As part of their internships, students are partnered with JPL scientists or engineers, who serve as the students' mentors. Students complete designated projects outlined by their mentors, gaining educational experience in their fields of study while also contributing to NASA and JPL missions and science. Students will also have the opportunity to participate in a number of enrichment activities, including tours, lectures and career advisement, arranged by the JPL Education Office.


---
©1994-2015 | Shodor | Privacy Policy | NSDL | XSEDE | Blue Waters | ACM SIGHPC |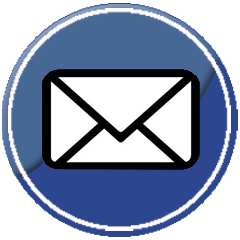 |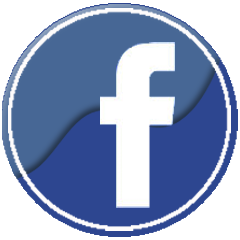 |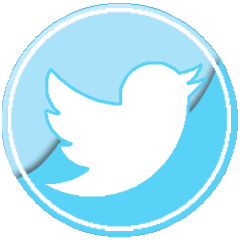 |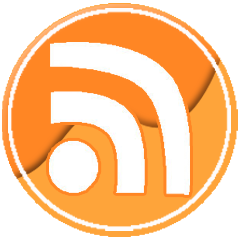 |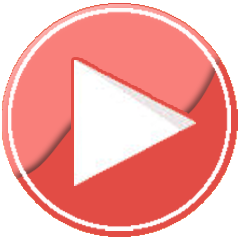 Not Logged In. Login