Add a new fellowship
Graduate Fellowships and Post Doc Opportunities
Thinking about a career in computational science and engineering but not quite sure where to get practical work experience? You have come to the right place! Graduate students and post docs can find fellowship opportunities worldwide right at your fingertips. While there will be a flurry of announcements each year for summer fellowships, please be sure to check what is offered all throughout the year.
Location: East Lansing, Michigan
Hiring Institution: Michigan State University
Apply By: January 02, 2020
Posted date: November 18, 2019



The Department of Computational Mathematics, Science and Engineering is offering a range of graduate programs that will train students to be leaders in computational and data science. These offerings include graduate certificates as well as a PhD program in Computational Mathematics, Science and Engineering. If you have any questions about the coursework or curricula that will be offered, please contact the CMSE Graduate Director.


---
Location: Boulder, CO
Hiring Institution: National Center for Atmospheric Research
Apply By: January 10, 2020
Posted date: November 25, 2019



The Summer Internships in Parallel Computational Science (SIParCS) program at the National Center for Atmospheric Research (NCAR) offers graduate students and undergraduates who have completed their sophomore year significant hands-on R&D opportunities in high performance computing (HPC) and related fields that use HPC for scientific discovery and modeling. This program embeds students as summer interns in the Computational and Information Systems Laboratory (CISL), an organization within NCAR charged with provisioning supercomputing and data systems to the geosciences research community, as well as conducting research and development in computational science, data analysis, scientific visualization and numerical modeling. The 2020 summer internships are 11 weeks in duration. Applicants must be available to work 40 hours per week from May 18, 2020 through July 31, 2020 for participation in the program.


---
Location: Ames, Iowa
Hiring Institution: Krell Institute
Apply By: January 15, 2020
Posted date: December 02, 2019



The Department of Energy Computational Science Graduate Fellowship (DOE CSGF) provides up to four years of financial support for students pursuing doctoral degrees in fields that use high-performance computing to solve complex problems in science and engineering. The program also funds doctorla candidates in applied mathematics, statistics or computer science who are pursuing research that will contribute to more effective use of emerging high-performance systems.


---
Location: N/A
Hiring Institution: Computing Research Association
Apply By: January 27, 2020
Posted date: November 25, 2019



The CRA-E Graduate Fellows program provides opportunities for Ph.D. candidates in a computing field to contribute to CRA-E projects, to network with computer science education advocates on the committee, and to engage in advocacy for mentoring undergraduate students and promote computer science research and undergraduate education at the national level. CRA-E typically has two fellows and appoints one new graduate fellow per year with each fellow serving for two years in staggered appointments. Fellows serve as part of the committee, providing a graduate student voice. They attend the annual CRA-E meeting, manage the research highlights series, and contribute to the CRA-E Conquer site that provides resources for undergraduate research and graduate school.


---
Location: Toronto, Canada
Hiring Institution: SciNet HPC Consortium
Apply By: January 27, 2020
Posted date: December 13, 2019



Graduate students and postdoctoral scholars from institutions in Canada, Europe, Japan and the United States are invited to apply for the 11th International HPC Summer School, to be held July 12-17, 2020 in Toronto, Canada, hosted by the SciNet HPC Consortium. The summer school will familiarize the best students in computational sciences with major state-of-the-art aspects of HPC and Big Data Analytics for a variety of scientific disciplines, catalyze the formation of networks, provide advanced mentoring, facilitate international exchange and open up further career options.


---
Location: N/A
Hiring Institution: Michigan State University
Apply By: February 04, 2020
Posted date: December 02, 2019



ASSURE is an NSF-funded US-China International Research Experience for graduate Students (IRES). This collaboration between the Tsinghua/National Supercomputing Center at Wuxi (NSCC-Wuxi) and US-based researchers engages Ph.D. students in research learning experiences that increase their capacity to conduct research on supercomputing systems, (including those with classical and emerging architectures), and their exposure to international collaborative research environments


---
Location: Austin, Texas
Hiring Institution: Texas Advanced Computing Center
Apply By: February 07, 2020
Posted date: December 02, 2019



The year-long Frontera Fellowship Program provides an opportunity for talented graduate students to compute on the most powerful academic supercomputer in the world, and collaboration with experts at the Texas Advanced Computing Center.


---
©1994-2019 | Shodor | Privacy Policy | NSDL | XSEDE | Blue Waters | ACM SIGHPC |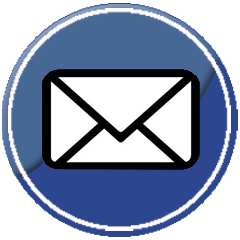 |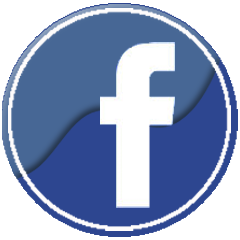 |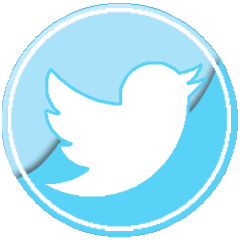 |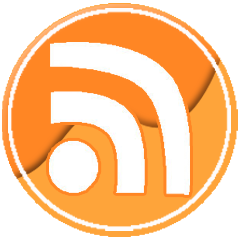 |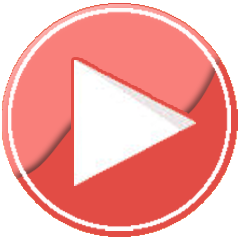 | XSEDE Code of Conduct |
Not Logged In. Login