This page will be updated with news items that have been featured on our main page.
One-to-one laptop programs for K-12 districts generally are built around the notion of control, with tight limits on what kind of software students can load and run. One district in Pennsylvania, however, is finding success by taking a different approach. The one-to-one initiative at Penn Manor School District looks like similar ones nationwide: Students in grades 5-12 receive personalized laptops with pre-installed operating systems to use both in school and at home, effectively placing everyone on a level playing field in terms of hardware access.
With a population of just 579,315, Wyoming is positioning itself to become a leader in one of the fastest-growing industries in the world: cybersecurity.Gov. Matt Mead's signature on Senate File 29 finalized a three-year process for transforming the state into one of the biggest promoters of K-12 computer science education in the country. The law has several functions, the most important of which is adding computer science to the state's Common Core. Every K-12 school in the state will be required to teach computer science no later than 2022-23 school year.
Google is working on blockchain-related technology to support its cloud business and head off competition from emerging startups that use the heavily-hyped technology to operate online in new ways, according to people familiar with the situation. Companies use blockchain and other so-called digital ledgers to securely record transactions and process other data over the internet -- a service Google could use, for example, to reassure customers that their information is protected when stored on the giant network of computer servers that power its cloud services.
At IBM's inaugural Think 2018 conference and third US-based OpenPower summit, the tech giant is trumpeting swelling momentum for its OpenPower ecosystem and traction for Power9, including Google's disclosure that its custom-built (by Rackspace) Power9 "Zaius" servers are "Google strong," i.e., market ready. IBM is also welcoming the Power servers, backed by Nvidia V100 GPUs, into its cloud.
The last couple of years have seen cloud computing gradually build some legitimacy within the HPC world, but still the HPC industry lies far behind enterprise IT in its willingness to outsource computational power. The most often touted reason for this is cost – but such a simple description hides a series of more interesting causes for the lukewarm relationship the HPC community has with public cloud providers. Here, we explore how things stand in 2018 – and more importantly, what the cloud vendors need to do if they want to make their services competitive with on-premise HPC.
HPC cloud specialist Nimbix this week announced the addition of IBM's Power9 technology to the Nimbix cloud starting with an early access "gated program" available now to be followed by broader access in the spring. Timing of the announcement coincided with IBM Think 2018 Conference being held in Las Vegas and Nvidia's GPU Technology Conference (GTC) scheduled for next week in San Jose. IBM also announced expanded access to Power9-based servers on IBM's Cloud
Worldwide specialists in Scientific Computing, Application development, Code porting and Tuning on various architectures, as well as Big Data and Linux Clusters will share their expertise with us.
OGF 35 (June 17-19, 2012) will be co-located with the HPDC 2012 conference (June 18-22) in Delft, Netherlands. Every effort will be made to schedule group meetings at times most convenient for each group keeping in mind the overall schedule of the conference. All OGF working groups are encouraged to meet at OGF 35 and to participate actively in the co-located workshops and conference events.
The FedCSIS Multiconference consists of Events (conferences, symposia, workshops, special sessions). Each Event may run over any span of time within the conference dates (from half-day to three days). The FedCSIS Events provide a platform for bringing together researchers, practitioners, and academia to present and discuss ideas, challenges and potential solutions on established or emerging topics related to research and practice in computer science and information systems. Paper submission is April 22nd, 2012.
Berkeley Lab, a pioneer in scientific research, has an immediate opening for a Senior Unix Systems Administrator in the IT Systems, Applications, and Middleware Group. Define and develop computing and storage system architectures.
This year in Venice, Italy, this year's conference will cover the complexity of node architectures in supercomputers increases as we cross petaflop milestones on the way towards Exascale.
Session proposals are now being accepted through 15th Jan, 2012 for OGF34, hosted by the Oxford e-Research Centre, University of Oxford, UK, March 12th – 15th 2012. OGF Event Programs seek to strengthen existing, and engage new, user communities within OGF, provide a forum to foster new relationships and collaborations based on common interests, and develop best practices and technical specifications related to distributed systems, grids and clouds.
Scientists, engineers, social scientists, and humanities experts at colleges, universities, and research centers around the world use advanced digital resources and services to make us all healthier and safer. XSEDE supports supercomputers and high-end visualization and data analysis resources across the country, as well as data collections and computational tools that are critical to the success of those researchers. XSEDE integrates these resources and services, makes them easier to use, and helps more people use them.
The Great Plains Network Conference brings together network technology and cyberinfrastructure leaders from the region's top research and education universities to explore the critical technology challenges facing the industry. Once again the meeting will take place at Plaza Embassy Suites in Kansas City, MO. This offers an intimate and collegial setting for this year's Annual Meeting and also offers attractions that bring members to KC from all over the Midwest. This year's conference theme is the Nature of the University in a Highly Connected World.
Join us August 6-10, 2012 for the SDSC Summer Institute. This will be a unique opportunity for participants to focus on specific challenges in their research. Whether it's optimizing a computationally intensive piece of code, improving I/O, or beginning the process of refactoring software to make best use of SDSC's HPC resources, participants will get what they need from the program. And because real progress can only come by doing, attendees will have ample time for both hands-on lessons that complement the lectures and opportunities to work on their applications together with SDSC staff.
Their mission is to re-invigorate the interest of our nation's youth in science, technology, engineering and math (STEM) by producing and presenting the most compelling, exciting, educational and entertaining science festival in the United States. The main website can be accessed from this newsletter.
The sponsoring committee is seeking users, developers and community leaders to submit proposals to present at this event, based on your work with Globus technology. Submissions should be centered on Globus Online or Globus Toolkit and development of related technologies, with emphasis on unique capabilities and value delivered to researchers and other end users.
Mobile devices and Web 2.0 participatory applications have become pervasive, yet our educational system is still based on an outdated industrial age model. Let's reimagine what education can be in a world where learning is no longer confined to four walls and seven bells. Join in this thought-provoking conversation at the premier education technology leadership conference and celebrate CoSN'€™s 20th anniversary of preparing educational leaders to leverage technology and reimagine learning for today and tomorrow.
XSEDE is a five-year, $121 million project supported by the National Science Foundation that replaces and expands on the NSF's TeraGrid project. More than 10,000 scientists used the TeraGrid to complete thousands of research projects, at no cost to the scientists. XSEDE continues that same sort of work—only in more detail, generating more knowledge, and improving our world in an even broader range of fields.
You are cordially invited to hear Dr. Richard Tapia discuss the "Need for New Leadership: Crisis in TX Higher Education" TOMORROW, Wednesday, September 21, 4pm in McMurtry Auditorium in Duncan Hall on Rice University campus. Afterwards, a Rice student panel will lead a lively Q&A discussion engaging both the speaker and the audience based on the topics of the talk. A reception with refreshments will follow.
The workshop will feature technical sessions on five main topics: Petascale Applications, Parallel Programming (Hybrid, Hierarchical, Heterogeneous), Resilience, Numerical Algorithms and Libraries and I/O. Other potential topics of collaboration will be presented and discussed.
Deadline for applications is September 22nd, 2011 at midnight. The goal of the BEN Scholars Program is to promote the use of digital library resources and student-centered teaching and learning methods in higher education, specifically in biological sciences lecture and laboratory courses, and in research training programs. The BEN Scholars program works both directly with faculty who are BEN Scholars and indirectly, through outreach activities led by BEN Scholars. For more information, try downloading the PDF on the website.
This year's conference is being held in Galveston Island, Texas from October 10-14. The purpose of PACT is to bring together researchers from architecture, compilers, applications and languages to present and discuss innovative research of common interest. PACT features cutting-edge research on a broad range of topics that are listed on the website.
This LinkSCEEM workshop is on October 11-13 and held in Nicosia, Cyprus. The objective of the workshop is to provide highly motivated trainees interested in the fields of climate modeling and high performance computing the fundamental skills in climate research and numerical modeling. The program in will cover topics in basic atmospheric physics and dynamics, coupling of complex sea-air regimes, numerical modeling of atmospheric flows and regional climate modeling.
Conference speakers will present innovative research in the field of cluster and HPC. Topics include systems design and configuration, systems software and middleware, applications, performance, and storage. The event will also include poster, panel, workshop, and tutorial sessions. The conference will be held at the Hilton Hotel in Austin, TX during September 26-30, 2011.
The conference will help participants understand all the details of this massive trend: the conference will focus on computation and data intensive applications, their resource needs in the cloud, and strategies on implementing and deploying cloud infrastructures. Speakers will present solutions, guidelines, case studies, success stories, lessons learned and recommendations to all attendees. The event will take place in Mannheim, Germany during September 26-27, 2011.
The conference continues a successful tradition of engaging the international community in HPC, networking, storage and analysis. SC11 will place an emphasis on bringing together communities to facilitate information exchange, discussions and new collaborations for research and education related to innovating HPC applications and advancing scientific discovery and scholarship. The event will be held at the Washington State Convention Center in Seattle, WA during November 12-18, 2011.
In this event the participants will learn advanced parallel programming skills, which are necessary for taking the most out of the largest (Tier-0) PRACE supercomputers. Key speakers will talk about advanced features of the MPI and hybrid parallel models. Additional topics include programming GPGPU clusters with CUDA+MPI, low-level single-core performance optimization as well as using Python programming language. The event will take place at CSC in Espoo, Finland during August 29 - September 1, 2011.
The course will provide a foundation in the characteristics of sequential, shared-memory, and distributed-memory architectures that affect performance. Through lectures and hands-on exercises, participants will learn how to parallelize and optimize their codes using OpenMP, MPI, CUDA, and OpenMP + MPI. Attendees will learn how to visualize and optimize the performance of their codes, and how to predict the benefit from parallelizing a particular sequential code. The course will be held at Fusionopolis in Singapore during July 4-29, 2011. The registration deadline is June 22, 2011.
The content consists of lectures and hands-on sessions in the field of HPC usage for multi-disciplinary scientific research communities with the focus on parallel programming methods, performance analysis tools and code optimization. It will take place from July 13-15, 2011 at the training Center of the Hellenic Telecommunications Organization in Athens, Greece. The application deadline is June 1, 2011.
This course will give an introduction to the skills needed to utilize HPC resources, including an introduction to HPC programming languages, libraries and tools, modern computer architectures, parallel algorithms, and optimization of serial and parallel programs. The school will be held at the KTH Royal Institute of Technology in Stockholm, Sweden during August 15-26, 2011. The registration deadline is June 1, 2011.
The workshop is for students and researchers in computational sciences and engineering, and will focus on tools and new techniques for the visualization of large datasets produced by scientific simulations running on HPC systems. The workshop will be held on June 14-15, 2011 at the CINECA supercomputing centre, Bologna, Italy. The registration deadline is June 10, 2011.
This course will focus mainly on visualization software architecture and development. The course will also focus on visualization concepts to deal with petascale simulations. There will be a discussion on perceptual cues and new rendering techniques for better physics insight. The course will be held at CEA Cadarache in Saint Paul-lez-Durance in France during June 13-24, 2011.
TeraGrid/XD and DEISA/PRACE will conduct a second Summer School for graduate students and postdocs. The goal is to expand the knowledge of the attendees about high performance computing (HPC) and its applications in multiple fields of science and engineering. The event will be held at the Embassy Suites Lake Tahoe Hotel & Ski Resort in South Lake Tahoe, CA during August 7-11, 2011. The application deadline is April 25, 2011.
The LittleFe project is now accepting applications for 2011 Buildout sessions. Successful applicants will receive a FREE LittleFe mini-cluster, with an opportunity to assemble and test their LittleFe at buildout events to be held at the University of Oklahoma in July 31, 2011, and at the Seattle WA Convention Center, SC11 in November 13, 2011. The application deadline is June 1, 2011.
The week-long, intensive workshop will provide a solid foundation in the fundamentals of multicore programming, offer hands-on experience with the use of multicore languages and libraries, and introduce emerging research topics. The workshop will be held at the University of Illinois in Urbana, IL during July 25-29, 2011. The registration deadline is June 24, 2011.
You will learn to use high-throughput computing (HTC) systems to run large-scale computing applications that are at the heart of today's cutting-edge science. Through lectures, discussions, and lots of hands-on activities with experienced OSG staff, you will learn how HTC systems work, how to run and manage lots of jobs and huge datasets to implement a scientific computing workflow. The school will be held at the University of Wisconsin-Madison during June 26-30, 2011. The application deadline is April 1, 2011.
The school is ideal for graduate students in computer science or other sciences where large-scale computing is a vital part of the research process, but any qualified and interested applicant will be considered. We will open the application process starting on March 1, 2011. Successful applicants will have all travel and school expenses paid for by the OSG. Furthermore, as part of a collaboration with TeraGrid, students will go to the annual TeraGrid Conference (TG11, July 18–21, 2011 in Salt Lake City, Utah) with all travel and conference expenses paid. This is a great opportunity! Applications are now open. The deadline for applications is Friday, April 1, 2011, end of the day. Submit your application soon to ensure consideration!
The workshop is based on case studies including the properties of membranes and membrane proteins, mechanism of molecular motors, trafficking in the living cell through water and ion channels, and signaling pathways. Physical concepts, mathematical techniques, and computational methods required will be introduced. The workshop will be held at the PSC in Pittsburgh, PA during May 16-20, 2011. The application deadline is March 26, 2011.
The institute will cover topics such as MPI, OpenMP, pthreads, CUDA, OpenCL, performance profiling and tuning. In-class instruction is complemented by hands-on laboratory sessions using one or more of Rice's high performance computing systems. The event will be held at Rice University in Houston, TX during May 16-20, 2011.
Building on the success of the first European-US Summer School on HPC Challenges in Computational Sciences, TeraGrid/XD and DEISA/PRACE are going to conduct a second Summer School during the summer of 2011 for graduate students and postdocs to be held in the US. The goal is to expand the knowledge of the attendees about high performance computing (HPC) and it applications in multiple fields of science and engineering. The goal is also to foster new collegial friendships and partnerships (nationally and internationally) among the presenters and attendees. The application Deadline is April 25, 2011.
TeraGrid/XD and DEISA/PRACE are going to conduct a second Summer School for graduate students and postdocs in the US. The goal is to expand the knowledge of the attendees about HPC and its applications in multiple fields of science and engineering. The event will be held in South Lake Tahoe, CA during August 7-11, 2011. The application deadline is April 25, 2011.
The scholarships provide funding for a select number of undergraduate students to undertake projects located in Galway or Dublin, Ireland. The list of projects include 3-D visualisation techniques, cloud computing and applications, automated job analysis, bioinformatics on the GPU, and optimisation and parallelization in OpenBabel. The application deadline is March 13, 2011.
HUBzero is a unique open source platform for creating powerful Web sites supporting research, education and collaboration in science, engineering and other fields. The two-day workshop for the HUBzero user community will take place at the IUPUI University Place Conference Center in Indianapolis, IN during April 5-6, 2011.
The symposium will bring together leaders in the development of algorithms, applications, frameworks, and libraries for addressing data-intensive problems at unprecedented scale. The symposium will be held at the Holiday Inn Pittsburgh at University Center in Pittsburgh, PA during April 14-15, 2011.
The Blue Waters project will be funding undergraduate petascale research internships. The program includes an intensive two-week Petascale Institute at the National Center for Supercomputing Applications (NCSA) and travel to the SC11 conference. The application deadline is Mid-April, 2011.
The engineering interns will participate in the construction of the NCAR-Wyoming Supercomputing Center (NWSC). NWSC will be a world-class center for the provision of high-performance computing resources to support researchers in the Earth System sciences. The application deadline is March 1, 2011.
The contest will focus on end-to-end problem solving using concepts, technologies and architectures (including Clusters, Grids and Clouds) that facilitate scaling. The submission deadline is Februrary 28, 2011.
The forum will present discussions on the impact of HPC in healthcare, aerospace, energy, and environment with leading user sites, HPC vendors, and representatives from academia, government, and industry. The forum will be held at the Omni Houston Galleria Hotel in Houston, TX during April 5-7, 2011. The registration deadline is March 31, 2011.
Would you like to have the convenience of an IDE in your HPC projects? If so, we would like to hear from you in our monthly user calls to improve the Eclipse Parallel Tools Platform (PTP) to create a workbench for HPC. The calls will be held on the 4th Wednesday of each month.
The free, one-day conference is designed to allow students to engage in hands-on science activities, and learn first-hand about science and technology career opportunities from Oklahoma top female scientists and engineers. The conference will be held at the Science Museum Oklahoma in Oklahoma City, OK on February 8, 2011.
The program includes stellar invited speakers, a student poster competition, a daylong Doctoral Consortium, a session featuring a choice of attractions unique to San Francisco, a gala banquet and dance, and many exciting networking opportunities. The conference will take place at the Fairmont Hotel, San Francisco, California during April 3-5, 2011.
DEISA and PRACE are inviting again to their joint annual science symposium as an important European HPC event. The DEISA PRACE Symposium which will take place in Helsinki, Finland, April 6-7, 2011.
Would you like to have some of the convenience and capabilities of an Integrated Development Environment (IDE) in your high performance computing projects? If so, we would like to hear from you in the first of our monthly user calls for our new NSF-funded SI2 project to improve the Eclipse Parallel Tools Platform (PTP) to create a workbench for high performance computing. Our first call will be on Wednesday, January 26th, at 1PM CDT/2PM EDT.
The Oil and Gas HPC Workshop will present contributions in high-performance computing, data management, scientific visualization, and education that address the needs of the oil and gas industry. The workshop will be held at Rice University on March 3, 2011.
SC10 will present an international lineup of celebrated speakers, panel participants, presentations, workshops and exhibits featuring the latest breakthroughs in high-performance computing, networking, storage and analysis. SC10 will be held in New Orleans, November 13-19, 2010.
OCEANS is the Network for all students and alumni, staff and faculty members, partners and promoters of the EU Exchange Programmes with North America and the Asia-Pacific Region.
Providing an opportunity for members to share their latest research results is a prime purpose of AGU. AGU offers various forums of meetings for its membership and others interested in our sciences to support this purpose December 13-17, 2010 in San Francisco.
The fourth International Many-core and Reconfigurable Supercomputing Conference, MRSC 2011, will be held in Bristol, UK, April 11-13, 2011. MRSC is the premier event in Europe focused on accelerated High-Performance Computing using Many-Core and Reconfigurable computing technologies, such as GPUs and FPGAs.
The third Biomedical High Performance Computing Leadership Summit will take place on October 17-19, 2010 at Harvard Medical School.

The Biomed HPC Summit assembles 200 professionals from around the country to share ideas and collaborate on today's and the next generation of cluster and grid computing.
The conference will be held 8 - 12 November at RACV Royal Pines on Queensland's Gold Coast.

eResearch Australasia features speakers and demonstrations from the Australian and international eResearch community.
The annual SC10 Conference will be held November 13-19, 2010 in New Orleans. Register for SC10 by Oct. 15th and save up to $250!
The Programming School will include training on advanced topics such as programming models and optimization techniques, specifics on MPI/OpenMP and Hybrid programming, optimization and profiling. The school will be held at the Cyprus Institute (CyI) Athalassa Campus in Nicosia, Cyprus during January 24-27, 2011.
Graduate students are invited to attend the Open Science Grid (OSG) Summer School, a hands-on four-day program in distributed computing. This summer program is July 19-22 at the University of Wisconsin-Madison. Accepted applicants will receive funding to cover expenses and free registration for the TG'10 conference. See link for details.
The TG10 Conference invites underrepresented groups including faculty who are women, minorities, or people with disabilities, faculty from minority serving institutions and EPSCoR institutions, and faculty from underrepresented fields in the use of HPC in research and education. Travel grants are available. For more details on the application process and selection criteria please visit the link.
The SC10 Education Program is now accepting applications for travel support for those interested in joining them for their November workshop in New Orleans. Travel support will include airfare, hotel accommodations (two attendees per room), and Education Program registration. For more information about the Education Program, and for the application form, please visit their website.
The DOE Advanced CompuTational Software (ACTS) Collection comprises a set of tools that aim at simplifying the solution of common and important computational problems. This four-day workshop is organized by the Lawrence Berkeley National Laboratory and will present an introduction to the DOE ACTS Collection for application scientists whose research demands include either large amounts of computation, the use of robust numerical algorithms, or combinations of these. Berkeley, California, August 17-20, 2010
This workshop will convene K-12 teachers who work with under-represented populations of students at the Grace Hopper Celebration to: 1. Instigate a discussion of equity and computer science curriculum 2. Create knowledge sharing opportunities on concrete solutions grounded in teachers' articulated, specific needs 3. Disseminate these solutions to a broad audience of teachers, STEM practitioners, and interested stakeholders via workshop, Town Hall meeting and discussion of a newly released white paper and 4. Evaluate the effectiveness of these solutions in classrooms that serve under-represented student populations.
This training workshop will focus on how to use "MATLAB on the TeraGrid," a 512-core NSF-funded experimental computing resource located at Cornell. Lectures, labs, and discussions will cover the system architecture and how to use The MathWorks Parallel Computing Toolbox to run parallel and distributed tasks locally and on remote resources.
We still have space but the registration deadline for the Rice 2010 HPC Summer institute is approaching rapidly. If you are planning to attend please register as soon as possible.
The sixth IEEE e–Science conference, sponsored by the IEEE Computer Society´s Technical Committee for Scalable Computing (TCSC), will be held in Brisbane, Australia from 7th – 10th December 2010.
The Texas Advanced Computing Center, in association with the Jackson School of Geosciences at The University of Texas at Austin, is pleased to present the 4th annual "Scientific Software Day" event. The purpose of the event is to increase awareness of new scientific software and to inform users of relevant and timely issues.
This 2-day seminar examines GPFS's features, semantics, programming considerations, configuration procedures, tuning and optimization guidelines, best practices and environment. Takes place April 22-23 at University of Oklahoma.
Users will receive instructions on the use of remote visualization software to visualize data sets generated on systems such as Ranger. A review of the scientific visualization process will precede an overview of the visualization software available to TACC users, including the parallel visualization software VisIt and ParaView. Event takes place April 12th in Austin, TX.
This workshop focuses on the complex issues, such as adapting to heterogeneity and being dynamic in space and time, that arise in developing, deploying, and executing large-scale distributed computing applications in science, engineering, medicine, business, economics, education, and other disciplines. Submissions Due: 15 March 2010
During these tutorial workshops you will explore not only how to do computational science and high performance computing, but also how to teach these topics, and how to use computational methods in your teaching. Topics include computational thinking, computational biology, computational chemistry, modeling and visualization, and parallel programming. The tutorial workshops are FREE and include room and board (transportation is not included). The workshops will take place during the summer at several locations throughout the US.
This webinar will provide an introduction to performance tools and techniques. A common application, High Performance Linpack (HPL), will be analyzed with profiling tools from a high level progressing down to how the code is mapped onto hardware.
Registration and Preliminary Program are now available for GlobusWORLD 2010 which will be held March 2-4 at Argonne (near Chicago Illinois, USA). This year's GlobusWORLD conference will focus on Globus success stories, including discussions with Globus users about their experiences, technical presentations, and tutorials on using new (and old) Globus software.
The National Resource for Biomedical Supercomputing at the Pittsburgh Supercomputing Center and Carnegie Mellon University (www.cmu.edu) will host a 'Hands-On' Workshop on Computational Biophysics using NAMD and VMD. Applications are due by March 15, 2010.
The Virtual School of Computational Science and Engineering (VSCSE) is pleased to announce and is actively seeking participation in Summer School 2010.
In 2011, a new NSF-funded petascale computing system, Blue Waters, will go online at the University of Illinois. The purpose of this solicitation is to invite research groups to submit requests for allocations of resources on the Blue Waters system. Deadline for submissions is March 17.
The Third International Workshop on Data Intensive Distributed Computing (DIDC'10) will be held in conjunction with the 19th International Symposium on High Performance Distributed Computing (HPDC'10), in Chicago, IL on June 22, 2010.
The 2010 Oil and Gas High Performance Computing Workshop will be held March 4 at Rice University. The main objective is to provide a venue focusing on specific trends, needs and requirements from oil and gas industry users of scientific computing and HPC.
PSC is hosting the 11th LCI International Conference on High-Performance Clustered Computing Mar 8-11, 2010 to focus on the impact of multi-core technologies, including heterogeneous approaches using GPGPUs and Cells, on high end computing; and the power consumption and scaling challenges of peta- and exa-scale computing.
The 5th annual TeraGrid Conference, TG'10, will be held August 2-5, 2010, at the Sheraton Station Square in Pittsburgh, PA. Registration opens in March 2010, so be sure to sign up early!
The 17th annual Mardi Gras Conference on Computational Materials and Methods covers the current state of the field and future developments, fosters information exchange and enables community building. Takes place Feb. 11-14
Applications are open now through November 15, 2009 for young women at the high school level.
Defying constant changes in the economic climate, the SC conference continues to grow steadily in size and impact each year. Approximately 4,100 people participated in the technical program in 2008, with about 11,000 people overall.
MuCoCoS 2010 is aiming to bring together researchers, developers, practitioners, and users of multi-core computing systems. The event is scheduled for February 15
HiPC is an international conference on all aspects of high performance computing.
CloudComp Summit 2009 provides insight into the benefits of cloud computing, the importance of standards and the changes needed to effectively develop applications in the cloud.
Special postdoctoral fellowships at Argonne are awarded internationally each year to outstanding doctoral scientists and engineers who are at early points in promising careers. The next deadline is February 8.
The ICLS 2010 conference theme, Learning in the Disciplines, invites you to explore the ways disciplinary perspectives can inform the study of learning in educational settings, workplaces, and other contexts. The event is taking place June 29 - July 2 (preconference June 28 - 29) in Chicago, IL.
See the LSU HPC Training site for details.
The "Supercomputing in Plain English" (SiPE) workshop series will occur each Tuesday this semester. The sessions are free.
Information about TeraGrid education and training sessions is accessible at the TeraGrid web site and on the TeraGrid User Portal.
The 2009 IEEE International Conference on Cluster Computer (New Orleans, 31 August - 4 September, 2009) has now received an award from NSF to support student participation. Up to 75 students may receive the following support:
The advance student registration fee will be paid by the conference (normally $245)
Students staying in the conference hotel will have $200 of hotel costs paid by the conference (note that 2 approved students sharing a room will thus save $400 of hotel costs)
During the SC09 conference in November, the Education Program hosts a mix of summer workshop participants and new faces during a four-day intensive on-site program which includes guided tours of the exhibit hall, focused tutorials, and birds-of-a-feather gatherings, all of which are oriented specifically to meet the needs of college and high school educators, and college students.
SC09 will be the 22nd consecutive year of the SC Conference series - once again featuring an exceptional Technical Program, industry and research exhibits, Education Program and many other activities. SC09 is the one place where attendees can see tomorrow's technology being used to solve world-class challenge problems today.
©1994-2023 | Shodor | Privacy Policy | NSDL | XSEDE | Blue Waters | ACM SIGHPC |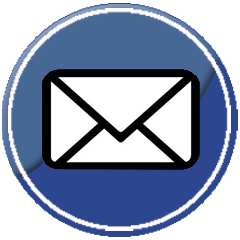 |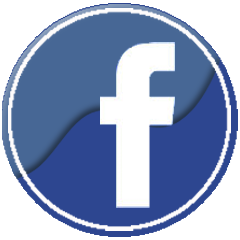 |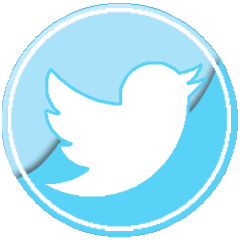 |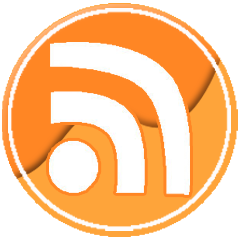 |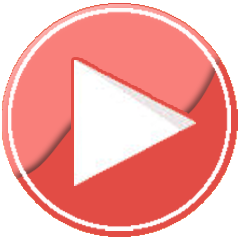 | XSEDE Code of Conduct |
Not Logged In. Login