Add a new job
Career Opportunities in HPC at a Glance
Whether you are seeking a change of career, a post-doctoral position or career advancement, this site has a variety of offerings from universities and organizations located across the country and around the world. Each listing is posted for thirty days from its original posting date so be sure to gather all of the necessary information when you first see a posting that interests you so as not to miss it upon your return to this site.
Location: Baton Rouge, LA
Hiring Institution: Louisiana State University
Apply By: March 10, 2014
REQ#: 26047
Posted date: February 06, 2014



This position is for an IT Analyst 2, 3 or Consultant in High Performance Computing System Administration group in the Information Technology Services Department at LSU. This position is responsible for working within a group to maintain High Performance Computing clusters such that we are able to provide a high quality of service and reliable uptime to our service community. This position also helps to implement new technology both on the clusters and in the infrastructure used to maintain the clusters.


---
Location: New York, NY
Hiring Institution: Columbia University
Apply By: March 10, 2014
REQ#: 72203
Posted date: February 06, 2014



The Manager of Research Computing Services (RCS) leads the RCS team and interacts extensively with leaders of other research support groups including the Office of the Executive VP for Research and various teams within CUIT. The Manager is critical to the success of the recently established Shared Research Computing Facility and works closely with the faculty-led Shared Research Computing Policy Advisory Committee and various operating subcommittees. The incumbent directly manages at least three research systems engineers/analysts and provides technical leadership for various research initiatives within the University.


---
Location: Ardmore, OK
Hiring Institution: The Samuel Roberts Noble Foundation, Inc.
Apply By: March 10, 2014
Posted date: February 06, 2014



The Administrative Division of the Samuel Roberts Noble Foundation is looking for an experienced, insightful, and engaging leader for its Informatics and Research Support team. This team provides the researchers in the Foundation's operating divisions with access to many types of data analysis expertise, helping to further the organization's mission of advancing agricultural science and practices in the Southern Great Plains and around the world. How will you know if this position is right for you? You must be creative enough to integrate disparate data sources in insightful ways, inspiring enough to get the right people from across the organization working as a team, and resourceful enough to build a research analytics program based on data and techniques from multiple research groups. You must be experienced in analytics, data mining, and visualization. You must be able to view each data type as one piece of a larger puzzle, integrating it in creative ways to solve real-world agricultural and scientific problems. Sensor, geospatial, and bioinformatics data are all pieces of this puzzle, so you must be ready for a novel and exciting challenge. It is not often that opportunities to have such a profound impact come along!


---
Location: Richmond, Indiana
Hiring Institution: Earlham College
Apply By: March 15, 2014
Posted date: February 14, 2014



Primary Duties & Responsibilities Typical course load is three courses per semester; upper-division classes usually have no more than 15 students. Candidates in all areas of specialization are welcome; interest in leading undergraduate research and/or one or more of the student Applied Science Groups is highly desirable, as is an interest in interdisciplinary collaborations. Experience & Qualifications The successful candidate must hold a Ph.D. in Computer Science or a closely related discipline, and be able to teach a broad spectrum of courses across the ACM/IEEE curriculum. It is possible that candidates who are ABD or, in exceptional circumstances, have equivalent experience, will be considered.


---
Location: New York, NY
Hiring Institution: Girls Who Code
Apply By: March 27, 2014
Posted date: February 17, 2014



Girls Who Code is on the hunt for smart, inspiring and talented computer science instructors and teaching assistants for its 2014 Summer Immersion Programs. The summer immersion program will take place in various locations (Boston, Miami, Mountain View, New York, Palo Alto, San Francisco, San Jose, San Ramon, Seattle). If you're passionate about computer science education and want to change lives and help close the gender gap in the tech sector, we want you. The ideal candidate is an empathetic and enthusiastic individual with a BA or BS in Computer Science and teaching experience (e.g. classroom teaching, tutoring, TAing). Interested candidates should send a cover letter and resume to jobs@girlswhocode.com.


---
Location: Chicago, IL
Hiring Institution: University of Chicago
Apply By: August 28, 2014
Posted date: March 06, 2014



We are seeking a highly motivated Scientific Computing Consultant who will advance scientific computing at knowledge frontiers using a variety of local and national-scale computing, storage and network resources. Work closely with faculty and researchers at the University and from affiliated institutions, providing a source of expertise in distributed high-throughput computing (HTC), data intensive computing, and high-performance computing (HPC).


---
Location: Houston, TX
Hiring Institution: Rice University
Apply By: June 19, 2017
REQ#: 13075
Posted date: October 31, 2013



Rice University has a new position open for a Computational Scientist in our Research Computing Support Group. The successful candidate will work with Rice research faculty and staff and their collaborators to maintain, develop, and advance our efforts in high performance computing. The position is particularly focused on supporting complex research applications needs running on scalable high performance computing resources at Rice.


---
Location: Berkeley, CA
Hiring Institution: Lawrence Berkeley National Lab
Apply By: June 19, 2017
REQ#: 75047
Posted date: October 31, 2013



The Scientific Data Management Research Group at Lawrence Berkeley National Lab has an immediate opening for a post-doctoral researcher to analyze time-series data from network traffic and related computer science problems. The project investigates and models a general-purpose, reusable and expandable network performance estimation framework to improve the efficiency of resource utilization and scheduling and scientific data transfer management on high-speed networks. The predictive estimation model and the framework will be helpful in optimizing the performance and utilization of fast networks as well as sharing resources with predictable performance for scientific collaborations, especially in data intensive applications.


---
Location: Davis, CA
Hiring Institution: University of California, Davis
Apply By: June 19, 2017
Posted date: October 31, 2013



The Department of Land, Air and Water Resources (LAWR) in the College of Agricultural and Environmental Sciences, University of California, Davis invites applications for a tenure track faculty position as Assistant Professor in Remote Sensing and Ecosystem Change. We seek an outstanding scholar to conduct ecological and environmental research using remote sensing geospatial tools, with a core expertise in understanding spatial and temporal ecological patterns and processes to relate responses and change to the physical environment and land-use conditions. The successful candidate should demonstrate a record of achievement with various remote sensing technologies as evidenced by peer reviewed publications. Please contact Susan L. Ustin, Search Committee Chair, LAWR, slustin@ucdavis.edu for additional information.


---
Location: Oak Ridge, TN
Hiring Institution: Oak Ridge National Laboratory (ORNL)
Apply By: June 19, 2017
Posted date: October 31, 2013



The Scientific Data Group in the Computer Science and Mathematics Division (CSM) at the Oak Ridge National Laboratory (ORNL) seeks to hire a post-doctorate researcher to research and develop novel computer science techniques for in transit workflow processing, and data intensive computing. The successful candidate will work in a team with researchers of the Scientific Data Group of CSM and application scientists from the Materials Science and Technology Division. All inquiries can be directed to Scott Klasky at Klasky@ornl.gov


---
Location: New York, NY
Hiring Institution: Rockefeller University
Apply By: June 19, 2017
Posted date: October 31, 2013



Focus will be on developing theoretical models and simulation code to study dynamics of biological macromolecules and complexes. Efforts will build on previous work in modeling transport in the nuclear pore complex (Mincer and Simon, PNAS 2011), with the goal of developing general approaches to modeling and computing the dynamics of complex biological machines. Application of such approaches will be to specific problems of interest in the laboratory, i.e. viral assembly and operation of the proteasome. Rockefeller University is looking for a candidate with modeling experience and proficiency in various programming languages. Expertise in mathematical analysis of complex systems, as well as experience with GPU programming, would be beneficial. Work will include active collaboration with experimentalists in the laboratory: experiment in the lab is guiding theoretical developments and vice versa. The candidate will also interface with mathematicians and computer scientists who are actively optimizing the existing modeling software we have developed. The project is based in the Laboratory of Cellular Biophysics at Rockefeller University (Prof. Sanford Simon) in collaboration with the Department of Anesthesiology at Mount Sinai Medical Center. Interested applicants are invited to submit a cover letter and CV to Dr. Joshua Mincer ( jmincer@gmail.com).


---
©1994-2014 | Shodor | Privacy Policy | NSDL | XSEDE | Blue Waters | ACM SIGHPC |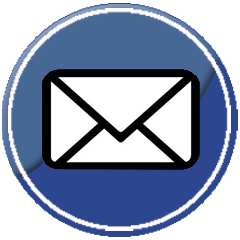 |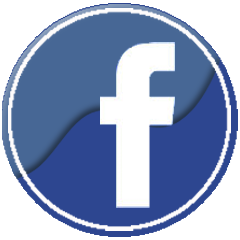 |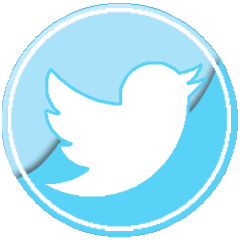 |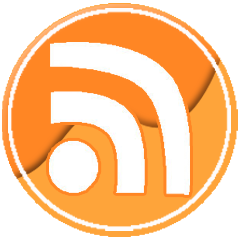 |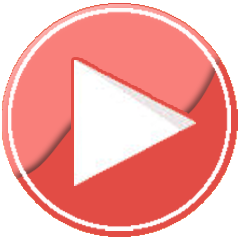 Not Logged In. Login