Add a new job
Career Opportunities in HPC at a Glance
Whether you are seeking a change of career, a post-doctoral position or career advancement, this site has a variety of offerings from universities and organizations located across the country and around the world. Each listing is posted for thirty days from its original posting date so be sure to gather all of the necessary information when you first see a posting that interests you so as not to miss it upon your return to this site.
Location: Dublin (Ireland)
Hiring Institution: IBM - Dublin (Ireland)
Apply By: April 26, 2014
Posted date: March 26, 2014



IBM Ireland Lab are looking for a Performance Engineer to join their Systems and Performance Engineering Team at IBM's Technology Campus in Dublin. Candidates in this role work throughout the product life cycle liaising with product planners and owners to establish measurable performance goals which meet market requirements. The successful applicant will design and implement workloads reflecting actual client usage patterns. Using these workloads and usage patterns, the performance engineer can request measurements and do analysis to verify that the product's performance goals are met. The Performance team work closely with development on design and implementation enhancements and make tuning recommendations to improve software performance. In addition, they develop and provide capacity planning and investigation guidance and tools to Sales and Support.


---
Location: Stillwater, Oklahoma
Hiring Institution: Oklahoma State University
Apply By: April 28, 2014
REQ#: 10239
Posted date: March 25, 2014



The OSU High Performance Computing Center (OSUHPCC) is seeking an individual who will work with students, faculty and staff who need assistance with computational research projects. While OSUHPCC supports research in all disciplines, recent and upcoming projects in bioinformatics and ecoinformatics have a vital need. The skills most needed include scripting, coding, application deployment, workflow development, user interface development, data management, research cloud development, etc. This position is central to developing and deploying a cloud computing platform to support research in science, technology, engineering and mathematics across the OSU campus. The computing resource is designated to fill the critical niche between high performance computing facilities and desktop environments. Partial support for hardware and collaborating informatics personnel comes from the National Science Foundation, so participation in grant reporting, and interaction with large, inter-disciplinary research teams is a must. This person will also represent OSU on the statewide informatics team, which is a key component of the OneOklahoma Cyberinfrastructure Initiative. Additionally, this person will work closely with the Bioinformatics Core facility to provide more efficient, streamlined workflows for bioscientists to tackle new and larger problems. Other duties will expand as computing needs for other groups are identified. This position is funded for one year through OSU core research facilities support, with the possibility for extension.


---
Location: Dublin (Ireland)
Hiring Institution: IBM - Dublin
Apply By: April 28, 2014
Posted date: March 26, 2014



IBM Ireland Lab have an opportunity for a Technical Solution Architect to join their FTM Lab Services Team located at IBM's Technology Campus in Mulhuddart, Co Dublin. IBMs Financial Transaction Manager is a set of preintegrated solutions for visibility and control of payment transactions, liquidity management, financial risk management, financial planning, and performance management. This role assumes overall technical responsibility for the success of solution construction, implementation and system integration in a technology, industry or business specialty. They deliver new and complex high quality solutions to clients in response to varying business requirements. They utilize in-depth knowledge of leading-edge products and technology in conjunction with industry and business skills to influence clients.


---
Location: Galway, Ireland
Hiring Institution: IBM - Galway
Apply By: April 28, 2014
Posted date: March 26, 2014



IBM Cloud & Smarter Infrastructure Labs in Galway and Cork, Ireland are looking for technically gifted, innovative and enthusiastic developers to join our next generation data centre product development team. Our expansive product portfolio offers opportunities within technology fields and solutions such as Social and Collaborative Computing, Smarter Cities, Cloud Computing, Mobile, Analytics and many more…. Equipped with the latest tools, technologies and architectures, you'll enjoy the freedom to develop in and transform a number of related technologies across a variety of projects. This will include developing complex new and existing features, as well as working on feature implementation. As part of a matrix organisation with a strong mentoring ethos you are encouraged to excel within a team that promotes risk taking and rewards success. Our focus is on delivery, not so much on when and where you work, so you'll experience a level of flexibility that many other companies just can't offer. We have opportunities for Junior and Senior Software Developers who have both front and back end development skill/experience. If you have 2+ years experience in the below disciplines, we want to hear from you.


---
Location: New York, NY
Hiring Institution: City College of New York
Apply By: May 10, 2014
REQ#: 9572
Posted date: April 10, 2014



Conducts academic research in connection with CUNY programs; may assist faculty, staff, and students in conducting research and lead research efforts involving others. - Develops research plans and proposals and participates in acquiring funding - Collects, analyzes, and assures validity of data - Writes progress reports; writes and publishes findings - Collaborates with internal and external colleagues - Adheres to standards for safety and hygiene and ethical conduct as defined by the University and relevant outside parties


---
Location: Clemson, SC
Hiring Institution: Clemson University
Apply By: May 17, 2014
Posted date: April 17, 2014



The ideal candidate will work with collaborators in Clemson's Social Analytics Institute (SAI), Clemson Computing and Information Technology (CCIT), Advanced Visualization Division, and the Center of Excellence in Next Generation Computing Clemson University invites applications for the position of Postdoctoral Research Associate in Visual Analytics working in the Social Analytics Institute (SAI), Clemson Computing and Information Technology (CCIT), Advanced Visualization Division, and the Center of Excellence in Next Generation Computing in the area of visual analytics. Interested send email to cuVisAnalytics@gmail.com


---
Location: New York, NY
Hiring Institution: Columbia University
Apply By: May 17, 2014
Posted date: April 17, 2014



Working with Columbia researchers, CUIT technical teams, and external research computing resources, the Sr. Research Systems Engineer will have a key role in the ongoing planning and design of CU's Research Computing Services. CHARACTERISTIC DUTIES AND RESPONSIBILITIES: Essential Responsibilities: - Takes a primary role in the planning and design of research computing services. - Investigates new and emerging technologies, evaluating usefulness to Columbia researchers and making recommendations for future services. - Interacts with Columbia researchers on various topics, including (but not limited to) the use of existing services, service policies, and research requirements. - Manages the HPC scheduling software layer, selecting scheduler tools and versions, ensuring user requirements are met, and planning ongoing improvements and modifications to CUIT HPC services. - Takes a primary role in HPC system troubleshooting, including coordinating with other CUIT departments to resolve system problems. - Assists user support. - Assists in the creation and maintenance of user documentation. - Interacts with vendors, assessing products and making purchasing recommendations. - Administration of systems in the research computing infrastructure. This may also include the installation and management of configuration, monitoring and notification tools, as well as basic network administration.


---
Location: Chicago, IL
Hiring Institution: University of Chicago
Apply By: August 28, 2014
Posted date: March 06, 2014



We are seeking a highly motivated Scientific Computing Consultant who will advance scientific computing at knowledge frontiers using a variety of local and national-scale computing, storage and network resources. Work closely with faculty and researchers at the University and from affiliated institutions, providing a source of expertise in distributed high-throughput computing (HTC), data intensive computing, and high-performance computing (HPC).


---
Location: Houston, TX
Hiring Institution: Rice University
Apply By: June 19, 2017
REQ#: 13075
Posted date: October 31, 2013



Rice University has a new position open for a Computational Scientist in our Research Computing Support Group. The successful candidate will work with Rice research faculty and staff and their collaborators to maintain, develop, and advance our efforts in high performance computing. The position is particularly focused on supporting complex research applications needs running on scalable high performance computing resources at Rice.


---
Location: Berkeley, CA
Hiring Institution: Lawrence Berkeley National Lab
Apply By: June 19, 2017
REQ#: 75047
Posted date: October 31, 2013



The Scientific Data Management Research Group at Lawrence Berkeley National Lab has an immediate opening for a post-doctoral researcher to analyze time-series data from network traffic and related computer science problems. The project investigates and models a general-purpose, reusable and expandable network performance estimation framework to improve the efficiency of resource utilization and scheduling and scientific data transfer management on high-speed networks. The predictive estimation model and the framework will be helpful in optimizing the performance and utilization of fast networks as well as sharing resources with predictable performance for scientific collaborations, especially in data intensive applications.


---
Location: Davis, CA
Hiring Institution: University of California, Davis
Apply By: June 19, 2017
Posted date: October 31, 2013



The Department of Land, Air and Water Resources (LAWR) in the College of Agricultural and Environmental Sciences, University of California, Davis invites applications for a tenure track faculty position as Assistant Professor in Remote Sensing and Ecosystem Change. We seek an outstanding scholar to conduct ecological and environmental research using remote sensing geospatial tools, with a core expertise in understanding spatial and temporal ecological patterns and processes to relate responses and change to the physical environment and land-use conditions. The successful candidate should demonstrate a record of achievement with various remote sensing technologies as evidenced by peer reviewed publications. Please contact Susan L. Ustin, Search Committee Chair, LAWR, slustin@ucdavis.edu for additional information.


---
Location: Oak Ridge, TN
Hiring Institution: Oak Ridge National Laboratory (ORNL)
Apply By: June 19, 2017
Posted date: October 31, 2013



The Scientific Data Group in the Computer Science and Mathematics Division (CSM) at the Oak Ridge National Laboratory (ORNL) seeks to hire a post-doctorate researcher to research and develop novel computer science techniques for in transit workflow processing, and data intensive computing. The successful candidate will work in a team with researchers of the Scientific Data Group of CSM and application scientists from the Materials Science and Technology Division. All inquiries can be directed to Scott Klasky at Klasky@ornl.gov


---
Location: New York, NY
Hiring Institution: Rockefeller University
Apply By: June 19, 2017
Posted date: October 31, 2013



Focus will be on developing theoretical models and simulation code to study dynamics of biological macromolecules and complexes. Efforts will build on previous work in modeling transport in the nuclear pore complex (Mincer and Simon, PNAS 2011), with the goal of developing general approaches to modeling and computing the dynamics of complex biological machines. Application of such approaches will be to specific problems of interest in the laboratory, i.e. viral assembly and operation of the proteasome. Rockefeller University is looking for a candidate with modeling experience and proficiency in various programming languages. Expertise in mathematical analysis of complex systems, as well as experience with GPU programming, would be beneficial. Work will include active collaboration with experimentalists in the laboratory: experiment in the lab is guiding theoretical developments and vice versa. The candidate will also interface with mathematicians and computer scientists who are actively optimizing the existing modeling software we have developed. The project is based in the Laboratory of Cellular Biophysics at Rockefeller University (Prof. Sanford Simon) in collaboration with the Department of Anesthesiology at Mount Sinai Medical Center. Interested applicants are invited to submit a cover letter and CV to Dr. Joshua Mincer ( jmincer@gmail.com).


---
©1994-2014 | Shodor | Privacy Policy | NSDL | XSEDE | Blue Waters | ACM SIGHPC |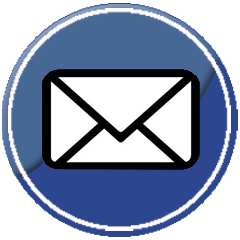 |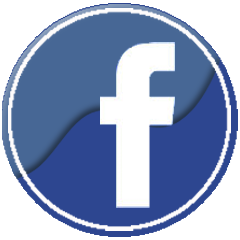 |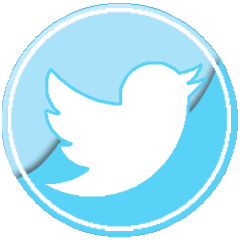 |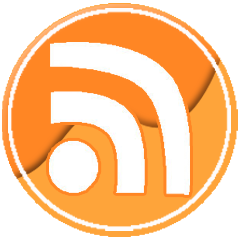 |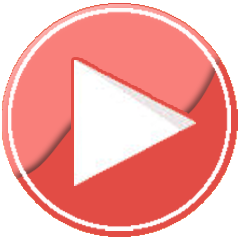 Not Logged In. Login