Add a new job
Career Opportunities in HPC at a Glance
Whether you are seeking a change of career, a post-doctoral position or career advancement, this site has a variety of offerings from universities and organizations located across the country and around the world. Each listing is posted for thirty days from its original posting date so be sure to gather all of the necessary information when you first see a posting that interests you so as not to miss it upon your return to this site.
Location: Cambridge, MA
Hiring Institution: Harvard University
Apply By: October 22, 2017
Posted date: September 22, 2017



Harvard's Research Computing is seeking an Area Lead for their new Data Science and Research Facilitation role. This position builds upon our previous successes in a collaborative National Science Foundation (NSF) award, which helped launch a new era in research computing by formalizing the Research Education Facilitation role. See https://aciref.org for more information. This position will help grow our concept of facilitation within Harvard and engage nationally with the growing ACI-REF community. Additionally, the position is key to building the support mechanisms needed to enable the new Data Science Initiative to grow and thrive (https://datascience.harvard.edu). This position will be responsible for "bridging the gap" between our world class researchers and our advanced cyber infrastructure resources.


---
Location: Cambridge, MA
Hiring Institution: Harvard University
Apply By: October 22, 2017
Posted date: September 22, 2017



FAS Research Computing is looking for a motivated, full-stack site-reliability engineer with experience in designing, configuring, and deploying advanced monitoring and alerting systems for mission-critical services. This position will report to the Team Lead for Software/Cloud as Infrastructure and will design monitoring and alerting solutions for a wide range of mission-critical services within FASRC's infrastructure, as well as train technical staff on monitoring procedures and expectations for monitoring events. Applying best practices and providing recommendations to improve problem identification and response time is key to this position. A strong candidate will have a history of partnering with engineers, administrators, developers and project managers to plan and implement complex technical monitoring solutions and architecture. A successful engineer will work well under pressure, is able to take direction, and relies on their extensive experience and judgment to proactively implement and configure future monitoring solutions.


---
Location: Cambridge, MA
Hiring Institution: Harvard University
Apply By: October 22, 2017
Posted date: September 22, 2017



Reporting to the Team Lead for Cloud Computing, the successful candidate will develop and provide support for existing and future virtualization environments for Research Computing and associated systems including networked storage, high performance computing and advanced hypervisors. The successful candidate will also be intimately involved in managing and supporting hosted guest systems, services, and working directly with researchers for both physical and virtualized research computing systems. In addition the candidate will contribute to a collaborative design process for maintenance and upkeep of existing configuration management code and tools.


---
Location: Cambridge, MA
Hiring Institution: Harvard University
Apply By: October 22, 2017
Posted date: September 22, 2017



Harvard Research Computing in the Faculty of Arts in Sciences (FASRC) is looking for a motivated tech-savvy individual to help provide daily support of researchers' scientific computing needs. This position will be an integral part of the Advanced Research Computing Support (ARCS) working group and report to the ARCS Team Lead. You will be working directly with world-class researchers from multiple Harvard colleges (FAS, SEAS, HCSPH, HBS, GSE) and disciplines to facilitate and troubleshoot their research workflows. In addition, you will support scientific software deployment and help in maintaining our end-user guides and training materials. This position will regularly be involved in system maintenance and work closely with the FASRC Infrastructure Teams to develop scalable solutions across our HPC, cloud, and storage infrastructure.


---
Location: Columbia, MO
Hiring Institution: University of Missouri
Apply By: October 22, 2017
REQ#: 24066
Posted date: September 22, 2017



The University of Missouri is searching for a Cyberinfrastructure Engineer to fill a new position that will work closely with researchers to help them evaluate their research computation needs and to recommend solutions that allow them to take full advantage of the resources available. Mizzou's cyberinfrastructure (CI) engineers develop scientific workflows to advance research in all areas, including bioinformatics, machine learning, material science, and computational chemistry. As a cyberinfrastructure engineer, you will work on a broad range of projects across campus with opportunities to specialize in a number of domain areas. This position is within the Research Computing Support Services (RCSS) group in the Division of IT, which manages the campus shared research computing, storage, and networking infrastructure and provides computing support, training, and consulting to the MU research community.


---
Location: Atlanta, GA
Hiring Institution: Georgia Institute of Technology
Apply By: October 22, 2017
Posted date: September 22, 2017



PACE (Partnership for an Advanced Computing Environment) provides enabling research services and consultation to Georgia Tech Faculty and students, particularly in the areas of high-performance computing (HPC), high-throughput computing (HTC), storage, and data analytics. This leadership position will be responsible for building and managing a team of expert consultants to enable transformative research for the faculty, post-docs, graduate students, and other researchers. This "Outreach and Faculty Interaction" team will provide the necessary bridge between state-of-the-art cyberinfrastructure and world-class scholars of Georgia Tech, revealing a powerful combination of the two. The team leader and members are expected to collectively demonstrate a wide range of advanced knowledge and skills, including diverse domain expertise, computational methods and architectures, code development, debugging, parallelization, optimization, and performance tuning; advanced understanding of scheduling and resource allocation; as well as effective use of high-performance storage, high-performance networking, and computational accelerators. This team will be partially responsible for leveraging HPC software and application stack, including compilers, scientific libraries, and commercial applications where appropriate to provide expert diagnosis and resolution of complex technical issues.


---
Location: Medford, MA
Hiring Institution: Tufts University
Apply By: October 22, 2017
REQ#: 17001625
Posted date: September 22, 2017



The High Performance Computing (HPC) Specialist is responsible for providing consulting and support to faculty, students and staff utilizing our leading edge Linux based computer cluster and associated research software, storage and scientific gateways. S/he will participate and contribute to the management, refinement of the existing service while working with the team to define a vision for future services. In addition, s/he will work with new technologies, and support eminent faculty in all departments including the new Data Intensive Science Center (DISC), a vibrant, intellectual center that will empower both research and teaching across multiple domains including Arts, Humanities and STEM. In addition, this position will interact with users from the new Paul Allen Discovery Center which is working to read and write the morphogenetic code of cell communication to create, repair anatomical shapes. This position will have access to systems with thousands of cpu/gpu cores, high performance parallel file systems, and high speed networking while working with our multi-talented team to enhance your technical, collaboration, project management, communication and user skills. As analytical, data and computational needs increase across all domains, this is one of the most exciting times to be in research computing, every day will bring new challenges and interactions.


---
Location: Urbana-Champaign, IL
Hiring Institution: University of Illinois
Apply By: October 22, 2017
Posted date: September 22, 2017



The University of Illinois at Urbana-Champaign seek applicants for the position of Training Coordinator or Senior Training Coordinator, Computational Science and Engineering (CSE). The Training Coordinator or Senior Training Coordinator will coordinate, organize, and administer training programs in computational science and engineering for students and researchers at the University of Illinois at Urbana-Champaign. This includes training in high-performance computing (HPC) software use and design, application software basics and tutorials, and general use tools and concepts such as version control and scripting languages. Candidates at the senior-level will also be responsible for identifying the training needs in the College of Engineering and designing a training program to meet these demands. This position will report to the Director of Computational Science and Engineering while working closely with Research IT Services in the Office of the Deputy Chief Information Officer (DCIO) and the National Center for Supercomputing Applications (NCSA).


---
Location: Ann Arbor, MI
Hiring Institution: University of Michigan
Apply By: November 02, 2017
Posted date: October 04, 2017



Michigan Medicine's growing research and advanced computing services, the Health Information Technology & Services (HITS), is seeking a permanent, experienced, highly motivated, forward thinking Senior Director for Research Applications and Advanced Computing Services. The successful candidate understands the vital importance placed on research and academic innovation in the University's academic medical center. Our ideal candidate will provide leadership for operational coordination and strategic guidance of the information technologies and services that support the research mission of Michigan Medicine. The Senior Director will work with leaders within enterprise IT as well as across the academic medical center and the university to ensure research IT needs are met with the highest rate of value, and satisfaction.


---
Location: Fairbanks, AK
Hiring Institution: University of Alaska
Apply By: November 04, 2017
REQ#: 507898
Posted date: October 04, 2017



Research Computing Systems (RCS) at the Geophysical Institute provides advanced computing, storage, data sharing solutions and research IT support to University of Alaska (UA) research communities, collaborators, and supporters. As System Analyst and Programmer, you will consult with researchers, assist with the design and delivery of integrated high-performance computing, data storage, and Linux web services, and manage web hosts and web sites for multiple research units.


---
Location: Manhattanville, NY
Hiring Institution: Columbia University
Apply By: November 14, 2017
Posted date: October 14, 2017



Located within the Jerome L. Greene Science Center in the rising Manhattanville campus, the Mortimer B. Zuckerman Mind Brain Behavior Institute (Zuckerman Institute) is comprised of world-renowned scientists, bringing together psychologists, engineers, and brain scientists, with the goal of understanding the complexities of mind and brain. The Institute supports interdisciplinary neuroscience research and discovery by scholars across the university and promises to be the most comprehensive institute for brain science. Reporting directly to the Manager of Research Computing Infrastructure, the Senior Research Systems Administrator is a vital member of the group responsible for the centrally managed scientific computing infrastructure behind the services provided to research labs in the Jerome Greene Science Center. The Senior Research Systems Administrator will design, deploy and administer secure and scalable physical and virtual machine and compute infrastructure in the Zuckerman Institute Data Center, under the direction of the Manager of Research Computing Infrastructure.


---
Location: Barcelona, Spain
Hiring Institution: Barcelona Supercomputing Center
Apply By: December 31, 2017
Posted date: August 16, 2017



Supercomputers are indispensable tools for solving the most challenging and complex scientific and technological problems through simulations. The Partnership for Advanced Computing in Europe, PRACE, is a unique persistent pan-European Research Infrastructure for High Performance Computing (HPC) and forms the top level of the European HPC ecosystem. In order for the European scientific communities to fully benefit from the performance of leadership-class Tier-0 systems provided by the PRACE 2 Hosting Members, it is mandatory to provide them support through high-level teams in terms of code enabling and optimization of scientific applications. The following vacancy will be part of the BSC High Level Support Team providing 2nd and 3rd level support to the full PRACE tier-0 community. The team will be composed of 6 people and will comprise different HPC expertise providing specific skills in different domain science. The HLST will work on transverse actions including extreme scalability of select European scientific applications and tools towards Exascale, Data Analytics and Machine learning as well as code refactoring.


---
©1994-2017 | Shodor | Privacy Policy | NSDL | XSEDE | Blue Waters | ACM SIGHPC |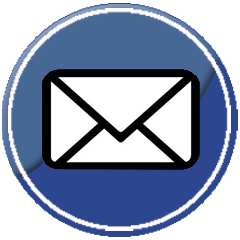 |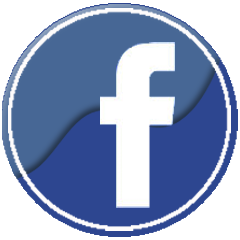 |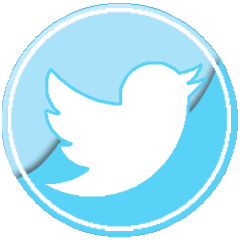 |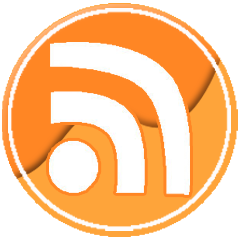 |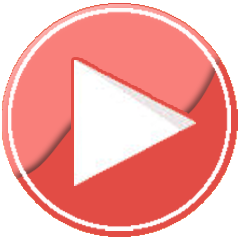 Not Logged In. Login