Add a new job
Career Opportunities in HPC at a Glance
Whether you are seeking a change of career, a post-doctoral position or career advancement, this site has a variety of offerings from universities and organizations located across the country and around the world. Each listing is posted for thirty days from its original posting date so be sure to gather all of the necessary information when you first see a posting that interests you so as not to miss it upon your return to this site.
Location: Clemson, SC
Hiring Institution: Clemson University
Apply By: May 24, 2018
Posted date: May 17, 2018



Provide research computing support and services to Clemson faculty, staff, and students. These support activities and services will align with the Clemson Forward's strategic plan, which emphasizes areas of advanced materials; cyber-infrastructure, analytics and big data science; energy, transportation and advanced manufacturing; human resilience; health innovation and sustainable environment.


---
Location: Boston, MA
Hiring Institution: Harvard University
Apply By: May 29, 2018
Posted date: April 29, 2018



Reporting to the Managing Director for Research Development Services, and in collaboration with partners above, the Senior Director is responsible for providing a world-class research computing environment for HBS faculty, including strategy, management of resources, and day-to-day operations. The Senior Director will explore options and implement strategies to ensure that the portfolio of services provided is structured to meet evolving faculty research needs. Experience as an administrator in higher education preferred. Applicants must demonstrate a deep understanding of the research process, a strong customer service orientation, ability to effectively manage a team and motivate team members, excellent project management skills, and the ability to think creatively and strategically regarding the application of technology to academic research. Experience managing a research computing or data science team strongly preferred.


---
Location: Berkeley, California
Hiring Institution: Lawrence Berkeley National Laboratory
Apply By: May 31, 2018
Posted date: May 24, 2018



Our new analyst will be a prolific writer and precise grammarian who is proficient at extracting relevant information from spreadsheets and turning it into written reports that provide valuable insights for our clients. The ideal applicant is an analytical thinker who is skilled at solving puzzles and finding connections, enjoys presenting in front of an audience, and is capable of working productively without direct supervision.


---
Location: London, UK
Hiring Institution: University College London
Apply By: June 04, 2018
Posted date: May 24, 2018



2 year postdoctoral position is available at UCL as part of the UK AMOR (atomic, molecular, optical R-matrix) high end computing consortium to work on the development of the RmatReact codes. These codes implement a novel R-matrix method of treating ultracold collisions (elastic, inelastic and reactive) between atoms and molecules with a particular emphasis on those collisions which occur over deep potential energy wells.


---
Location: Morgantown, WV
Hiring Institution: West Virginia University
Apply By: June 22, 2018
Posted date: May 22, 2018



The West Virginia University Research Corporation is seeking applications for a Research Computing Data Analyst. The purpose of this position is to work directly with WVU researchers and offer specialized consulting and assistance in the field of data analytics and high performance computing (HPC). WVU Research Computing supports researchers and students in the field of data analytics using compute clusters including a Hadoop/SPARK clusters and Beowulf HPC Clusters.


---
Location: Menlo Park, CA (HQ)
Hiring Institution: SLAC National Accelerator Laboratory
Apply By: June 22, 2018
Posted date: May 22, 2018



The Computing Division at SLAC is dedicated to providing world-class technology and IT services to the lab. Our Computing Division's Unix High Performance Computing and Storage team supports the lab's science mission including systems for scientific analysis, numerically intensive computing and data management. As a member of the High Performance Computing (HPC) and Storage team, you will conceive, design, develop, optimize, integrate, and maintain HPC systems, lead technical operation and continued development of HPC and Storage services. Specifically you will: architect and optimize highly complex UNIX clusters and related components for multiuser production analysis environments; develop and manage performance metrics and analytics; automate central management; provide end-user technical support and troubleshooting; research and develop tools and services to enable scientific workflows; integrate emerging technologies into production environments; and document procedures and recommendations.


---
Location: Delft, The Netherlands
Hiring Institution: Nerdalize
Apply By: June 24, 2018
Posted date: May 24, 2018



As our new Senior Infrastructure Engineer you'll lead and organize a (growing) team of 4 infrastructure engineers that designs, builds and operates the Nerdalize Cloud systems that together form our distributed datacenter*. These systems include our Fiber-to-the-Home network, data storage, Kubernetes clusters, virtual machines, reliability monitoring system and more.


---
Location: Berkeley, California
Hiring Institution: University of California, Berkeley
Apply By: June 24, 2018
Posted date: May 24, 2018



The Chief Security Officer will serve as a key member of ESnet's leadership team and is responsible for overseeing all aspects of cyber security at ESnet, including defining and implementing ESnet's global security strategy and security architecture, full life-cycle security innovation, service development, and ongoing security operations. Specifically, this position will lead an exceptional group of cyber security engineers and maintain technical and business interfaces with the leaders of ESnet internal groups, including Network Engineering, Software Engineering, Science Engagement, CTO organization and Infrastructure and Systems.


---
Location: Berkeley, California
Hiring Institution: University of California, Berkeley
Apply By: June 24, 2018
Posted date: May 24, 2018



Successful candidates will enable Office of Science researchers to benefit from the very latest machine learning and deep learning (ML/DL) techniques, conducted on one of the world's largest supercomputers. They will gain experience using cutting edge machine learning techniques and 'Big Data' technologies and tools, operating at extreme-scales and work in a collaborative environment with scientists and engineers from a wide variety of backgrounds.


---
Location: Bethlehem, PA
Hiring Institution: Lehigh University
Apply By: June 25, 2018
Posted date: May 24, 2018



The Data Analytics and Visualization Specialist is responsible for supporting big data and visualization in various interdisciplinary research projects. The focus of the position is to provide end user support services on the use of hardware and software a well as scientific applications and data visualization for teaching and research. The Data Specialist will work in collaboration with staff from Research Computing, Instructional Technology and the Digital Scholarship Team within Lehigh's Center for Innovation in Teaching and Learning. Early career candidates with a background in Data Science, Analytics or Visualization are encouraged.


---
Location: Boston, Massachusetts
Hiring Institution: Boston University, Charles River Campus
Apply By: June 25, 2018
Posted date: May 24, 2018



Lead the technical aspects related to consulting, training, scientific application package support, and the development, porting, and optimization of research-computing software in the Department of Earth & Environment. Serve as the primary support contact for faculty and graduate students on complex projects and issues that require in-depth knowledge of the multiple technical areas within the University's Research Computing Services Group as well as the core computational research tools used by the Department of Earth & Environment. Work directly with faculty and other academic stakeholders to assess needs and recommend solutions as a representative of the Research Computing team.


---
Location: Lubbock, TX
Hiring Institution: Texas Tech University
Apply By: September 08, 2018
Posted date: May 17, 2018



Assists with management of a department that has institutional oversight responsibilities. Assists in the development, coordination and administration of the department.


---
Location: Lubbock, TX
Hiring Institution: Texas Tech University
Apply By: November 06, 2018
Posted date: May 17, 2018



The Programmer Analyst II's role is to develop, test, analyze, and maintain software applications in support of business requirements. This includes writing, coding, testing, and analyzing software programs and applications. The Programmer Analyst II will also research, design, document, and modify software specifications throughout the production life cycle.


---
Location: New York Metropolitan Area
Hiring Institution: Rutgers University
Apply By: December 31, 2018
Posted date: April 27, 2018



The RADICAL team is hiring for multiple positions in high-performance computing software, systems and its application to computation and data intensive sciences. The RADICAL research group (

http://radical.rutgers.edu

) is a multi-disciplinary group which specializes in high-performance and distributed computing (HPDC) and its application to different science and engineering applications. The RADICAL research group is also affiliated with DOE Brookhaven National Laboratory (BNL); joint appointments with BNL will be considered. The RADICAL research group is responsible for the design and development of RADICAL-Cybertools (

http://radical-cybertools.github.com

). RADICAL-Cybertools are both an embodiment of our research in Applied HPDC, as well as production grade tools currently being used to support research in a diverse range of fields from Computational Biology to High Energy Physics and Earth/Climate Science. The research group is funded by the US NSF and DoE and has extensive national and international collaborations. A listing of some of the currently active (funded) projects can be found at:

http://radical.rutgers.edu/projects/

including but not limited to opportunities with NSF MolSSI (

http://molssi.org

) and DOE ATLASComputing. Please send inquiries or responses to:

shantenu.jha@rutgers.edu

or apply at:

https://jobs.rutgers.edu/postings/51839

and

https://jobs.rutgers.edu/postings/51173
---
©1994-2018 | Shodor | Privacy Policy | NSDL | XSEDE | Blue Waters | ACM SIGHPC |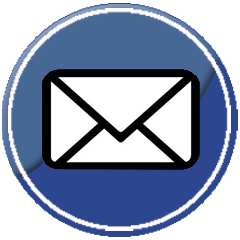 |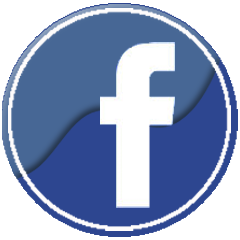 |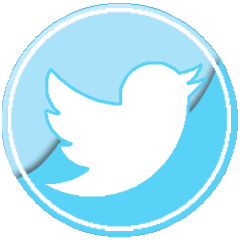 |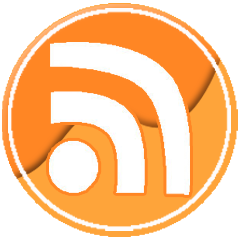 |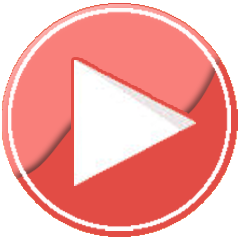 Not Logged In. Login